The December before COVID began, our great aunts invited us to a Christmas family dinner in Buffalo, New York. Although, it was at the last minute, we were thrilled. We quickly packed our bags, loaded the car with snacks, gassed up and headed out...on Christmas Eve morning.
The drive to Buffalo, NY from where we are in Illinois took us approximately eight hours. It wasn't a bad drive at all. Once we arrived, late in the afternoon, our 24 hours in Buffalo, NY began.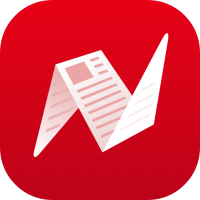 Seneca Niagara Resort & Casino in Niagara Falls, NY
Once we crossed into New York, we headed right to our hotel to get checked in. We were staying at the Seneca Niagara Resort & Casino in Niagara Falls, NY. It's literally a hop, skip and a jump into Buffalo.
As Valet parked the car, our cousins met us for dinner. We headed inside to eat. The Seneca Niagara Resort & Casino has multiple dining rooms and bars. There's something for everyone.
At the time that we went, COVID was not a thing, so we enjoyed one of the buffets in one of the dining rooms. The food was so delicious!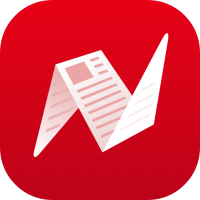 After spending quality time with the family dining and catching up, we all parted ways for a few hours. For us, we decided to hit the pool and hot tub for a few hours before getting ready for Midnight Mass on Christmas Eve with the family. It was the perfect way to be able to relax and for the boys to have some fun, before heading off to be with the family.
After spending some time in the pool, we headed to our room to get showered and dressed for Midnight Mass.
Midnight Mass
As we headed out of the hotel, we took Christmas card worthy photos in the lobby. Each floor in the hotel was filled with glamorous Christmas displays.
Before heading to Mass, we stopped in and gave my great aunt a surprise visit to let her know that we had made it and would be joining everyone for Mass.
While there, we laughed, talked and I helped set the tables for Christmas dinner. It was so lovely. I love a great table setting, complete with napkin rings, centerpieces, crystal glasses, etc.
Soon after, it was time for Mass. We spent a few hours there with the family before heading back to our rooms for some much needed sleep.
The next morning was Christmas day. This was our first time bringing in Christmas in a hotel. The boys didn't wake to presents. Instead they woke to fun Christmas stockings beside the beds. We also made hot chocolate and lounge around a bit before getting our things ready to check out.
Welcome to New York Photo Opps
As we checked out, we purchased a few breakfast treats to go. I'm not sure if there was continental breakfast or not. But, since we were headed to brunch, it wasn't a huge deal.
Before heading to our cousins for Brunch, we rode past Niagara Falls and then stopped at a tourist center to take Welcome to New York photos.
We had a lot of fun taking silly photos. It was also a pretty big deal because my son had on his vision board that he wanted to visit New York that year. So, it was so exciting to see him having fun taking all kinds of photos by the New York sign on Christmas day.
After having some fun, we headed to Brunch at my cousins house. We talked, laughed, opened gifts and met cousins we had never met before. It was such a special experience.
After a few hours there and several mimosas later, we headed to my great aunt's to relax for a while before Christmas dinner. Again, another special experience. However, after dinner, it was time for us to head home.
It was all such a lovely time.
While this trip was focused on our family experience, our next 24 hours there will include more of the sites of Buffalo, NY.
Here's what...
Above It All in City Hall
If you are unfamiliar with Buffalo's City Hall, it is located at 65 Niagara Square in Buffalo, New York. It's City Hall building is said to be much overlooked and often ignored. However, it is a 32-story Art Deco tower. Yes! Of the 32 stories, 26 are usable office space.
A fun fact is that it is 398 feet high from the street to the tip of the tower.
There is a free public observation deck that allows visitors to see a 360 degree view of Lake Erie and Canada, as well as the cityscape. As you are touring the building, be sure to read the place cards around the building for more information and appreciation about Buffalo.
Eat at Anchor Bar
After spending time walking and learning about the city of Buffalo, I'm sure anyone would be ready to grab a bite to eat. So, why not grab some Anchor Bar chicken wings.
The restaurant is located at 1047 Main Street in Buffalo, New York.
From what I've learned about the history of Anchor Bar, it is one of the best places in the city for chicken wings.
I'm guessing that the locals can comment on this post and let us know of other hot spots that sell delicious chicken wings.
From what I understand, Anchor Bar served their first batch of deep-fried wings covered in their special sauce in 1964 and never looked back.
Aside from chicken wings, their menu consists of other American favorites such as burgers, wraps and Buffalo-style thick crust pizza.
Buffalo Art Walk
Since I enjoy learning about art and culture, I would love to explore more of the art in Buffalo. Take for example, the Albright-Knox Art Gallery located at 1285 Elmwood Avenue in Buffalo, New York. It is one of the oldest museums in the nation and is currently expanding it's museum.
From there, I would walk across the street to the Burchfield Penney Art Center. The Burchfield Penney Art Center, or just the Burchfield Penney, is an arts and educational institution. It is part of Buffalo State College and located adjacent to the main campus in Buffalo, New York.
The Burchfield Penney is located at 1300 Elmwood Avenue in Buffalo, New York. However, due the COVID-19 pandemic, along with the new CDC guidance recently issued, the Burchfield Penney has temporarily closed to the public.
What I appreciate about them is that they are still offering digital programming through Burchfield Connects, which includes digital home-education projects, conversations about their exhibitions and collections, artist interviews, and more.
Buffalo-Niagara Falls, NY
Lastly, I would head over to Niagara Falls. The Buffalo–Niagara Falls Metropolitan area encompassing two counties — Erie and Niagara — in Western New York. Niagara Falls is one of the most beautiful and iconic state parks in the US and you can experience it from Buffalo.
While you can visit, it is important to remember COVID guidelines and keep six feet apart from others not in your party and wear a mask or face covering.
Final Thoughts
Well, there you have it. A recap of our actual time spent in Buffalo, New York, as well as a few places we plan to visit on our next 24 hours there.