Depending on your circumstances, you may have to wait until after Christmas to do your Christmas shopping. It could be because money is tight or because you simply prefer to wait for the sales to hit after Christmas.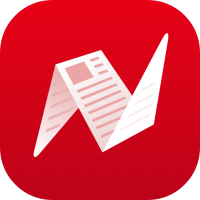 Regardless of your reason for waiting to do your Christmas shopping, below are three top gifts to purchase for the workout buff - after Christmas.
Water Bottles
Water bottles are a great gift idea for the workout buff because they believe in getting their water in. Two water bottles that happen to be my favorites include the FUNUS Big Water Bottle and the SOXCOXO Half Gallon Water Bottle.
The FUNUS Big Water Bottle is very similar to the SOXCOXO Half Gallon Water Bottle but comes with some extras that are not included in the pink one.
For example, the FUNUS style comes in a very eye-catching box with details and care instructions on the box, as well as on the tag. In addition to this, an extra cap is included as well as a straw for cleaning.The wide mouth allows you to add ice cubes or even fruits if you prefer.
This water bottle is made stronger and more durable than before but still lightweight as usual. It's 100% BPA free and made of non-toxic and odorless food grade plastic material.
I appreciate that this water bottle is 100% leak-proof and comes in a variety of colors. Having the option to choose various colors makes it the perfect gift.
While I have listed two of my favorites, there are so many more to choose from.
Workout Towels
The next gift that a workout buff may enjoy is a supply of workout towels. For starters, workout towels are made specifically for working out. After sampling a few different ones, I have come to appreciate the ones from Teslate.
One of the biggest reasons why I appreciate this brand is because they are larger than most of the other workout towels that I have seen on the market, and/or experienced personally. In addition to this, they fold up to a really compact size which makes it very easy to store away before and after use.
In terms of the design, I knew Tesalate would come through with a variety of colors and designs, just as with their line of beach towels. And, they did.
When I scrolled through their workout towel collection, I was impressed with the variety of available. The designs were suitable for many tastes.
For example, I had my brother scroll through the site because he is a fitness enthusiast. I sent a text and said, "Hey do you like these towels? Would you use them?" He responded back rather quickly and said, "Yes, I love the first one."
In the Zone Anti-Bacterial Workout Towel
The very first towel design on the collections page is the In the Zone Anti-Bacterial Workout Towel. Not only are these towels antibacterial, but they are also odor-free, as well. This design comes in two colors which include the Navy/Gray and the Light Blue/Blue and is definitely his style.
Cassandra Anti-Bacterial Workout Towel
While the In the Zone design captured my brother's attention, I fell in love with the Cassandra design. This design took me right back to my childhood when I was in love with all things Lisa Frank.
Who remembers Lisa Frank? If you are unfamiliar Lisa Frank's brand was known for producing whimsical designed stationery and supplies that were primarily marketed to children.
Workout Towel Features
Aside from them being antibacterial and odor free, I love how compact they are. Even though they are larger than other workout towels that I have seen, they fold up rather compactly.
With them being able to fold up rather small, they won't and don't take up much space in your gym bag or gym locker.
Gym Bags
The final gift that a workout buff would enjoy is a sporty gym bag. There are so many on the market from different brands such as Nike, Adidas, Born Tough, Under Armour, etc.
Personally, I enjoy the Born Tough Duffle Bag. I had been looking for a gym bag to carry my things in to the gym because I typically go in with a handful of things such as my phone, earphones, keys, towel and water. And, that's if the weather is nice. If the weather is cold, then I may have to take my shoes and also have my outerwear.
To be honest, I usually don't get a locker and have a lot of stuff piled beside the treadmill or near the weight machines. Things get pretty messy and I want to avoid the messiness. I knew that I needed a nice duffle bag to solve the problem, and that's what the Born Tough Crucial Duffle Bag does.
Born Tough Crucial Duffel Bag
For starters, the Born Tough Crucial Duffel Bag is one of the bags sold from Born Tough. Born Tough is modern sportswear and accessories designed to accommodate your technology needs. Products are minimalistic yet bold. In addition, workout products on the site vary from tops and bottoms to hats and a variety of bags and duffle bags like these.
The bag is ideal for the gym, but really an all-purpose bag. According to Born Tough, "The ergonomically curved back panel contours the body seamlessly, and rests comfortably on the back or hip." In addition, the front panel folds away from you. This allows access to all of your items while wearing the bag. Very clever.
Features Appreciation
Aside from this, I appreciate how this duffle bag has separate compartments for your belongings to stay organized. For example, there is a compartment for shoes, apparel, toiletries, and equipment - if that's what you choose to pack.
Lastly, I appreciate how the patented shoulder strap converts from a standard shoulder strap to dual backpack straps. Talk about versatile carrying options!
Whether you choose to gift this bag or keep it for yourself, I'm sure you'll be just as happy gifting it as the recipient will be happy receiving it because it's such a quality gym bag.
Final Thoughts
While there are so many things to choose from after Christmas for the workout buff, this post gives you three popular items that are often found on sale after Christmas - right in time for the new year and New Year Resolutions!
What other items would you choose to add?
Commercial free stock photos from Pexels and Pixabay.
#nbholidaycheer