Take the umbrellas with you to avoid sprinkles for the next four days and enjoy some breaks of sun by the 12th of October.
Ain't no sunshine when she goes. Please don't stand in the middle of the street like this guy for the next four days, unless you want to catch a cold from your back to your toes. Let's present to you with a different kind of weather forecast. A true weather forecast for those of you who are concerned about what the Gods of rain are doing up there. But a different one. A weather forecast sprinkled in humor and sarcasm just to bring a smile to your faces on these sad rainy days.
The sources mentioned in this article are taken from Time And Date website, so they are all accurate. We have just taken the liberty to add some fine humor to this weather forecast, so you can have a good laugh with all your friends and loved ones. Alrighty then, without further a due, let's jump right into the prediction for tomorrow.
A boring overcast on the 8th of October
Tomorrow it's expected to be cloudy all day long so do yourself a favor and stay away from scrolling on Instagram. Life will already be boring enough. No need to add more boredom with overused memes that were somewhat funny five years ago. Try watching Squid Game on Netflix instead.
While you're at it, don't bother covering with the blanket that grandma gave you three Christmass ago since the lowest temperatures in New York City will be only 62 degrees, (17 Celsius for advanced Europeans). The wind will blow 95 degrees from East to West at 11km/h (6.8 mph for the different Americans). There will be a 0% chance of precipitation but a 60% of humidity in the air, just enough for you to smell it. The highest temperatures will hit 24 degrees Celsius, (75 Fahrenheit), but it will feel like 25, just to piss you off with one degree extra.
Okay, off with the forecast for the next day.
Ice cream with sprinkles of rain for the 9th and the 10th, please
Alright, now it's time to get serious. Not. It's just a couple of droplets here and there to ruin your makeup, ladies. However, the temperatures will hit a high of just 66.2, (19 celsius), and a low of 60.8, (16 celsius). That's just enough for you to grab that old coat and grab a drink at the bar to warm you up.
Now, now, make sure you dust it off before you wear it.
Or, you could let the wind do that for you since it will blow at 11.18 mph, (18km/h), with a... well, a curved direction of 72 degrees from East-northeast to West-southwest. That means it will blow from Brooklyn to Broadway below 8th street. There's a 52% chance of precipitation so grab your umbrellas and fill your lungs with the smell of wet concrete from the 70% of humidity in the air.
Now, there is little difference in the forecast for the 10th of October. Except for the fact that the wind will be blowing 2km/h less, so dust off your coat ya filthy animal.
Light showers on the 11th for those of you who haven't washed
If you love rainbows then here's your day. Temperatures will be hitting a high of 23 degrees celsius, (73.4 Fahrenheit), and the sun will peek around the corner occasionally to say "hi". Expect a wind of 12km/h, (7.4mph) with 75% humidity blowing from East to West at 97 degrees.
The chance of precipitation is only 45%, (which is better than 50-50) but I wouldn't risk it if I were you. The light showers will continue throughout the day so zip up and rush your feet. You won't get the chance to have a perfect hair day like this again. Don't ruin it.
Here comes the sun on the 12th and 13th of October
Don't you just love it when you catch a break? So does the only star in our solar system when we have breaks of sun and an average temperature of 25 degrees celsius, (77 Fahrenheit), here on Earth, (New York City).
The wind will be gentle enough to caress your soft skin while blowing at 11km/h, (6.8mph). Heading from Manhattan to the Bronx this time, the humid air will blow from South-southwest to North-northeast at 205 degrees. There's only a five percent chance of precipitation so be gentle to your backpain and leave the umbrellas at home, (you banana-shaped two-legged being).
Enjoy your Wednesday 13th at work, while the sun is up and the chance of precipitation is so low that I might start looking for another job now. Is anyone interested? No? Then I guess I'll just head to the last day of this prediction.
The increasing cloudiness on the 14th
Zeus just isn't happy on this day. He's not mad enough to cast lighting on us sinners, but he's sad enough for the wind to blow at 8km/h, (4.9 mph) and the temperatures to be stuck between 18 celsius, (64.4F) the lowest, and 22 celsius, (71.6F) the highest.
He must be upset at the chance of precipitation which will be just at 6% on this day. On the bright side though, the next day will have broken clouds like Zeus's heart and no rain at all. That was just a bonus. Stay safe y'all.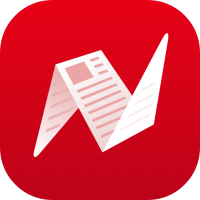 This is original content from NewsBreak's Creator Program. Join today to publish and share your content.