People who are comfortable in their own skin, are less afraid of being single and more open-minded.
There are people who just love being alone. In your eyes, they might seem like lonely misanthropes hiding away from the world. However, the truth is that true loners have learned how to be happier in their alone time. As a matter of fact, people who are "outgoing", want to be included. They want to be loved and want the affection they have missed while growing up.
They have been excluded and rejected and now they feel unhappy in their own presence. This is not the same for people who truly like to be alone. What's the truth behind people who like to be alone? Some newly developed studies have shown researched-based answers based on measuring people's behaviors while being alone.
Depending on your score, you might be someone who likes being alone. But this isn't the sense of "alone" we want to know about. There is another sense of "alone": feeling lonely. People who like feeling lonely don't necessarily like to spend time alone; instead, they like their own company.
How do people relate to being alone?
The desire for being alone scale
The desire for being alone is distinct from the desire for being alone for a long time, which is why the desire for being alone scale was developed. Researchers first had people complete the scale, and then ask follow-up questions.
People who scored high on the desire for being alone scale said they were comfortable with being alone, but felt uncomfortable and anxious when they were alone for too long. Some also said they had hobbies and interests that kept them occupied when they were alone. Sometimes people felt lonely when they were alone — but those feelings were fleeting.
The scale has been used by psychologists to investigate how liking being alone related to well-being. The larger the scale, the more someone likes being alone, and the better they score on measures of well-being. When people like being alone, they feel relaxed and experience few negative emotions when nobody else is around. This is different from just not feeling socially awkward around strangers.
Now that we have this scale, how do we measure the link between being alone and happiness? The study by Hagemeyer finds a strong relationship between these two factors. In their study, the scholars were able to show that people who spend more time alone are on average happier. They define being happy as "life satisfaction" or having a high level of self-worth.
The desire for being alone in a relationship
First, people who score high on this item also score high on "I enjoy being alone" and "I enjoy spending time on my own," suggesting that they enjoy being alone, but that they like it only when they feel completely comfortable in it. Second, the researchers also wanted to measure how having a partner affects people's happiness. They recruited 138 couples and asked them to report how satisfied they were with their relationship, as well as how much they liked being alone. They also asked them how satisfied they were with their lives overall.
A few things stand out. First, the couples who were married, or in a relationship of at least 2 years, tended to be happier than those who were single. Next, couples who liked being alone tended to report being less satisfied with their relationship and being less satisfied with their lives overall. Third, the more the couples liked being alone, the less satisfied they were with their relationship. This wasn't a surprising finding. After all, there's nothing wrong with being happy being alone, but being less satisfied with your relationship isn't great.
But the researchers did find one interesting thing. For couples who were satisfied with their relationship, but didn't like being alone, being together tended to make them less happy. The researchers believe that this is because couples tend to compete over who spends more time alone, even though they both like being alone. Each partner assumes that the other wants them to spend more time with them, and so they spend less time alone. More research is needed to confirm this idea. But the researchers did find a related theory.
Hagemeyer and his colleagues believe that people who are happy with being alone perceive their relationships as less rewarding.
The dislike of being alone
There is also a "Dislike of Being Alone" scale in which people indicate how much they agree or disagree with statements such as:
I like to be with other people because it's fun.
I really dislike being alone. I think about myself or my problems constantly when I can't talk with someone.
It is fairly hard for me to be alone.
Overall I tend to be happy when I'm with other people.
Some people feel that they like to live alone, while others feel that the best way to live is with other people. Many people who score low on the "dislike for being alone" scale (i.e., those who like spending time with others) tend to be extroverts. Extraverts like socializing not only for their own sake but also as a way to feel better. They may even need to be around people in order to feel good at all; otherwise, they become withdrawn or depressed.
All of these are items are indicators that people perceive being alone as being negative. However, being alone can also mean spending time in isolation, which means being physically alone but psychologically engaged with other things.
The key theme there: People who like being alone, enjoy socializing but don't need it to feel good.
The purpose of this brief post is to convince you that being alone or preferring to spend time alone doesn't always correlate with greater loneliness or unhappiness, but might actually be associated with happiness, thus better well-being.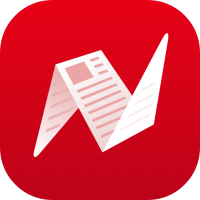 This is original content from NewsBreak's Creator Program. Join today to publish and share your content.