A Harris County probate judge allegedly acted fraudulently and with gross negligence in the dereliction of his judicial duties while handling a 91-year-old matriarch's guardianship proceedings and estate affairs, according to a brief filed with the 5th Circuit Court of Appeals.
"My Amended Complaint provided allegations of fraud, gross negligence, and estate trafficking which were supported by documentary proof," wrote Dr. Sheila Owens-Collins in the original brief. "For this reason alone, Defendant [Judge Newman]'s Motion should not have been granted and my case should have been allowed to proceed to discovery and trial."
Owens-Collins, who works as a pediatrician and physician executive, filed her lawsuit last year in the Southern District of Texas in Houston against Judge Michael Newman after her mother Mrs. Hattie Owens died while in court custody in 2019.
"Appellee [Judge Newman] has clearly violated not just judicial discretion under federal law standards but also State and Federal Constitution and my rights thereunder," Owens-Collins asserted. "The actions of Appellee [Judge Newman] are tantamount to fraud and conspiracy to commit fraud also in violation of federal law."
Owens-Collins is appealing U.S. District Judge Lynn Hughes' decision to adopt Magistrate Peter Bray's June 17 recommendation that dismisses her complaint with prejudice, which disqualifies the grieving daughter from ever suing Judge Newman again in federal court.
"The acts committed under the guise of judicial authority were a clear and blatant attempt to ignore a legally binding document not only on the court but also on the parties named therein," Owens Collins said about her mother's Last Will & Testament. "The allegations in the amended complaint, if taken as true, could support a finding that Appellee [Judge Newman]'s improper actions were outside his authority because such willful disregard of his judicial obligations cannot be deemed actions normally performed by a judge."
Judge Newman's alleged actions outside his jurisdiction that were listed in the brief include:
Willfully and wantonly ignoring the terms of the Will because it did not fit his desires for the case and by doing so, he acted without jurisdiction
Unilaterally altering Ms. Owens' Last Will and Testament despite having ruled that the Will was valid and enforceable.
Citing outside his authority by allowing money from the estate to be paid to appointed attorneys without addressing the documented deficiencies in their job.
Owens-Collins alleged in her complaint that Judge Newman was grossly negligent in allowing the unnecessary depletion of her mother Mrs. Hattie Owens' estate by $93,000 after she was allegedly forced into hospice prematurely.
"Appellee [Judge Newman] also cited outside his authority by allowing money from the estate to be paid to appointed attorneys without addressing the documented deficiencies in their job," Owens Collins stated. "The court appointees' actions evidenced absolute neglect of Mrs. Owens subjecting her to torture and isolation while simultaneously draining the funds of her estate."
Owens-Collins further stated that the temporary guardian erred by:
Allowing Ms. Owens' health insurance and long-term care insurances to lapse
Failing to allow repairs to her home in an effort to keep Mrs. Owens in a nursing home
Scheduling medical procedures which were contra-indicated
Actively preventing Mrs. Owens from receiving necessary mental health, physical and cardiac rehabilitation strongly recommended by her cardiologist.
Mrs. Hattie Owens was placed under court-appointed guardianship after her granddaughter, Aisha Ross allegedly made a false report with Adult Protective Services against Owens-Collins who was her mother's power of attorney at the time.
"The gravity of the Appellee [Judge Newman]'s misconduct, in this case, has caused a fundamental miscarriage of justice and embarrassed our justice system," Owens-Collins concluded.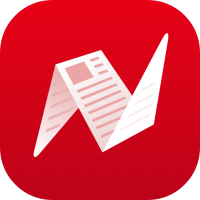 This is original content from NewsBreak's Creator Program. Join today to publish and share your own content.