A man who claims to be related to Alex Haley has joined a class action sex abuse lawsuit that is pending in federal court against the Boy Scouts of America (BSA).
Bill Haley says as a child he joined BSA, located in the housing project he lived in with his parents, hoping to find a surrogate family. But after attending the first meeting, he alleges being brutally gang-raped by 7 of the other scouts while walking home.
"I remember being pushed down onto the ground, crying," he said. "I was numb all over and they were laughing."
The lawsuit that Mr. Haley joined was filed on January 6, 2020, and on February 18, 2020, the 110-year-old youth organization filed for bankruptcy in Delaware, which stays the litigation. Mr. Haley's attorney Andrew Van Arsdale did not respond immediately to requests for comment but BSA released the following statement:
"First and foremost, we care deeply about all victims of child abuse and sincerely apologize to anyone who was harmed during their time in Scouting. We are outraged that there have been times when individuals took advantage of our program to abuse innocent  children. We believe victims, we support them, we pay for  counseling by a provider of their choice and we encourage them to come forward. It is  the Boy Scouts of America (BSA) policy that all incidents of suspected abuse are reported to law enforcement.
The attack Mr. Haley experienced after allegedly attending a troop meeting is just the tip of the iceberg. He says he was a mere toddler when his father Billy Mac Haley raped him and his sister before selling them out for money, including to pastors who were allegedly affiliated with the Church of God in Christ. The donations, Mr. Haley says, were used to pay the rent and other bills.
According to media reports, the Church of God in Christ was named as a defendant in a lawsuit that alleges multiple accounts of rape and sexual assault of a boy unrelated to Mr. Haley starting when he was 12 years old.
Mr. Haley says he was informed at the tender age of 7 years old that the successful and famous author Alex Haley is a distant cousin. "Our great grandmother's first name was Queen," said Mr. Haley. Queen is the title of Alex Haley's second book published in 1993.
The Kunte Kinte-Alex Haley Foundation, Alex Haley's book publishers Doubleday and William Morrow did not immediately respond to requests for comment.
"My father Billy Mac was an ordained minister of the Church of God in Christ and my mother Bobbie Jean was a self-proclaimed evangelist missionary of the same church organization," Haley recalls. A Church of God in Christ public spokesperson did not immediately respond to requests for comment.
While his parents are now deceased, Mr. Haley's memories are vivid. He recalls living in a small, white house in Southwest Memphis that the City had deemed uninhabitable. The basement, he says, was once infested with poisonous snakes.
Haley, who is studying to be a lawyer in Atlanta, claims the family home doubled as a brothel. If he was not trafficked and transported to someone else's house, their cash-strapped parents allegedly hosted rent parties in their home and allowed him to be sexually abused for pay.
"My mother was our Madame and my father was our Pimp," Haley alleges.
Haley is among the 34% of Americans under the age of 12 years old who are victims of sexual violence, according to the Department of Justice, Bureau of Justice Statistics for Sex Offenses and Offenders.
Rape, Abuse & Incest National Network (RAINN), the nation's largest anti-sexual violence organization, reports that out of the annual 63,000 sexual abuse cases substantiated or established with strong evidence, 80% of perpetrators are a parent and 6% are other relatives.
"I am telling my story to give other victims courage and to inspire them," said Mr. Haley. "If this happened to you or if it's happening to you now, don't give up. You're not alone."
By the age of 13, Mr. Haley had grown tall enough to fend off perpetrators and since then he has found new hope in life through the mentorship of his senior pastor Apostle Victrena Washington.
"Forgive them," he advises other sexual violence survivors. "Your purpose in this lifetime is greater than your pain."
Today, Haley's goal is to help other victims of sexual violence.
"I am not going to abandon people who face this plight," he said. "I am standing up for them the way I wish my cousin Alex Haley had done for us."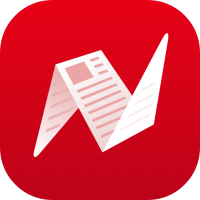 This is original content from NewsBreak's Creator Program. Join today to publish and share your own content.