The physician executive who sued a Harris County, Texas probate judge for alleged estate trafficking and racketeering involving her 91-year-old mother's court-appointed guardianship has filed a federal appeal with the 5th Circuit.
Located in New Orleans, the Court of Appeals for the Fifth Circuit has appellate jurisdiction over the federal district courts within the state of Texas, including the Southern District in Houston where Dr. Sheila Owens-Collins filed her complaint last year against Judge Michael Newman after her mother Mrs. Hattie Owens died under court supervision in 2019.
In Owens-Collins v. The Honorable Judge Michael Newman, Owens-Collins is appealing U.S. District Judge Lynn Hughes' decision to adopt Magistrate Peter Bray's June 17 recommendation that dismisses her complaint with prejudice, which disqualifies the grieving daughter from suing Judge Newman again in federal court.
Owens-Collins' federal appeal comes at a time when Britney Spears has been publicly struggling to end her court-appointed conservatorship, which has captured the attention of the national media. While Spears' court-appointed attorney Sam Ingham III filed a motion to withdraw from the case, her father, Jamie Spears, is accused of enlisting $2 million of Spears' money to defend himself legally, according to media reports.
The 39-year-old Grammy-winner became a ward of the state, also known as a conservatorship or guardianship, 13 years ago after she had a mental health crisis. The Los Angeles Times reported that it was Spears' father who applied to the Los Angeles Superior Court for emergency, temporary court supervision.
In comparison, Mrs. Hattie Owens was placed under court-appointed guardianship after her granddaughter, Aisha Ross, allegedly made a false report with Adult Protective Services against Owens-Collins who was her mother's power of attorney at the time.
Mrs. Hattie Owens' nephew, Congressman Burgess Owens (R-Utah), is among the representatives who signed a June 30 letter urging Spears to testify at a Congressional hearing.
"Britney represents the voice of the voiceless," Congressman Owens told Fox-TV. "My aunt got caught in the guardianship system and lost all her rights. She lived the American Dream, did very well in this country, and all of a sudden because of a judge was put into a system where she had no rights, lost her property like Clarence Davis, a former NFL player, who is right now sitting in a nursing home separated from his family with no rights and no pension. Something has to be done. There's something good about the process but at the same time when predators get involved, we have to make sure we are protecting our vulnerable citizens."
Davis and Rep. Owens both played professional football for the Oakland Raiders in the 1970s and 1980s.
Congressman Owens' cousin, plaintiff Owens-Collins, will challenge, on appeal, abuse of discretion, dismissal with prejudice as well as the principle that gross negligence trumps judicial immunity pursuant to Texas Estates Code (TEC) 1201.1003, according to a press release.
TEC Section 1201.003 states that a judge is liable on their bond to those hurt if damage or loss results to a guardianship or ward because of the gross neglect of a judge.
As previously reported in the Southeast Texas Record, Owens-Collins alleged in her complaint that Judge Newman was grossly negligent in allowing the unnecessary depletion of her mother's estate by $93,000 after she was allegedly forced into hospice prematurely.
When Mrs. Hattie Owens died as a ward of the state of Texas, she left behind a modest fortune that included two student housing properties in Prairie View, Texas, a 5,000 square foot home in Houston's medical center worth half a million dollars, two Mercedes Benz vehicles, and a Porsche. Mrs. Hattie Owens and her husband Emiel Owens, who is also deceased, met at Prairieview A&M University and subsequently married.
But Judge Bray argued in his recommendation to dismiss that Judge Newman enjoys immunity because Owens-Collins' complained-of actions are judicial in nature.
A Democrat, Judge Newman has been the sitting judge in Court No. 2 of Harris County Probate Court in Houston since January 1, 2019. Unless re-elected, his term will end in 2022.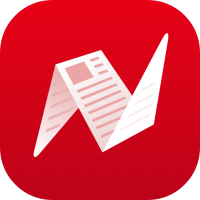 This is original content from NewsBreak's Creator Program. Join today to publish and share your own content.