Leo Tolstoy is one of the greatest Russian writers ever. He was a novelist and believed the novel was not just for entertainment but a tool for education and reform. He was born in 1829 in a luxurious family estate, which became his home until his death.
He got married to his wife Sophia when she was just 18, and he was in his thirties. They had thirteen children together, with nine surviving infancy.
His most successful books are War and Peace, Anna Karenina, and The Death of Ivan Ilych. Tolstoy held the belief that a good work of literature should make us less judgemental and should replace religion in terms of developing our morality. He wanted to teach his readers about morals, something modern critics often ignore.
Tolstoy's most famous book, War and Peace, published in 1869 at 41 years old is about a young and free woman named Natasha. Natasha is engaged to Andrey, but as Andrey is away in Italy, she gets seduced and nearly swooped away by a sly man named Anatole. Everyone is devastated and angry at Natasha.
Usually, by societal standards even now, we'd think Natasha was a failure, a horrible cold person.
Tolstoy tried to portray the message that she is just a normal person who makes mistakes like everyone else. Tolstoy backs Natasha up in the book and gives us a lesson he felt so strongly about:
If we could see people more accurately for who they are inside, we wouldn't think of them as these cold people, we'd understand that they deserve to be treated kindly. No one deserves to be suffocated by sympathy, love, and forgiveness.
Tolstoy died at 80 years old, when one day he could no longer bear his marriage and family life, he abandoned his family and wife and ran away, only to catch pneumonia and die as he waited for a train. He was famed for saying "There is no greater tragedy than the tragedy of the marital bed"
Tolstoy was a revolutionary novelist who held the belief that true art was a method for making people more empathetic and showing them what actually goes on in the minds and lives of the people around us.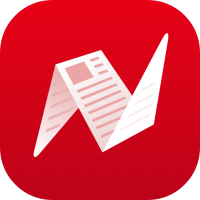 This is original content from NewsBreak's Creator Program. Join today to publish and share your own content.