Henry David Thoreau is one of my favorite thinkers out there because of his relation to Transcendentalism, one of the philosophies that have impacted me the most.
Thoreau was a writer who lived alone in the woods and refused to pay his taxes, so it's ironic that some of the best advice about living life would come from this guy. However, his core ideas help us to understand simplicity, authenticity, and disobedience.
Thoreau's most notable achievements started to take place when he met and became friends with the American philosopher Ralph Waldo Emerson (also one of my favorite philosophers).
This is where we get back to Transcendentalism, the philosophy that Emerson pioneered. It's an outlook that sees the world through two realities: the material and the spiritual. They believe the spiritual is more important and can be sought out through nature.
Emerson inspired Thoreau to be a writer and even gave him a plot of land to build a cabin on, this is where Thoreau lived in isolation for two years and produced his most famous work, Walden.
Thoreau spent two years there and he said he was there to "live deep and suck out the marrow of life".
"I went to the woods because I wished to live deliberately, to front only the essential facts of life, and see if I could not learn what it had to teach, and not, when I came to die, discover that I had not lived. - Henry Thoreau
Like Emerson, self-reliance was at the epitome of everything that Thoreau believed in. Thoreau didn't like society, infact he steered well away from it.
"The civilised man has built a coach, but has lost the use of his feet." - Emerson
Above all, Thoreau believed that we should immerse ourselves in nature, which is the core of human spirituality. He was "always on the alert to find God in nature." Thoreau was also recorded saying he would be happy "if all the meadows on the earth were left in a wild state because nature is worth more even by our modes of valuation than our improvements are."
Nature is a part of us, and we are a part of nature, this was what Thoreau was trying to emphasize.
" [man is] nature looking into nature." - Thoreau
Thoreau died three years after his solitary nature experience in Walden pond, at 44 in 1862. He showed us how to live according to our inner nature.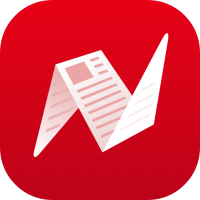 This is original content from NewsBreak's Creator Program. Join today to publish and share your own content.