Niccolò Machiavelli was born in Florence in 1469 to a wealthy lawyer, so he received a high level of education and instantly became an influential figure in the city.
The word "Machiavellian" derived from Machiavelli himself, is often used to describe shameful political behavior. The writings of Machiavelli suggest that no one should ever be surprised when they see politicians lying nor think of them as bad people.
For Machiavelli, a good politician is not someone you'd think of, like a person who is kind and honest. Instead, he thinks someone who is dark and cunning will be better because they know how to defend countries and enrich the state.
Whilst I don't totally agree with this, Machiavelli's point was that once we comprehend this standard, it will be easier to find good politicians that we want.
The works of Machiavelli were concerned with a singular central problem: is it possible to be both a good person and a good politician together?
In 1513, Machiavelli wrote The Prince, his most famous work. This was about how to maintain power and the things it took to make a person an effective leader. He said the ultimate prince had to defend the state from inside and outside threats and that he must be able to fight, maintain his reputation, and control those around him effectively.
Machiavelli openly preached against religion and the Catholic Church. His works were banned for 200 years simply because he argued that being a good Catholic was impossible alongside being a good leader.
Overall, Machiavelli's insights proved to be very insightful for everyone, particularly those who intend to be in power. His main message was that we cannot be good at everything, we have to pick certain areas where we can excel, and pass the rest on to others.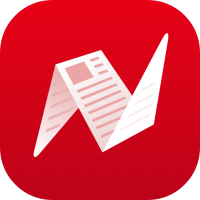 This is original content from NewsBreak's Creator Program. Join today to publish and share your own content.