Vivere Est Militare
To live is to fight.
This one comes from Seneca himself, in Epistle 96 to Lucilius. This one resonates with me a lot. Life can never and will never be a smooth ride with a happy ending. We will have to fight our way through it more times than we'd like to.
Some people are at war with their own minds day in and day out, wrestling with their thoughts deep within the dark crevasses of their own minds. Although this may not be the case for most of us, we still must put up a fight in some area of our lives. We should embrace the mental ferocity of a Roman gladiator, but carry this into areas that can assure us the most fulfilling outcomes.
Per Aspera Ad Astra
To the stars, through hardship.
You can interpret this as "a rough road leads to the stars". It's basically telling us that to achieve success, we must overcome obstacles. The stars are where the uncorrupted, purest form of happiness lies. Happiness is subjective, so for some these stars may signify hitting number one on the New York Times bestseller list, and for others, it may mean a place of pure freedom, spiritually and financially.
The stars are always in sight, they loom over us like watchful guardians, reminding us that our dreams may seem far, but in reality they are always in our line of vision. All it takes is to take action towards reaching the stars, and you will face adversity. But through these difficult experiences, you will undoubtedly be able to bathe in the glorious illumination of your dream star.
Vitam Impendere Vero
Dedicate your life to truth.
This comes from Decimus Iunius Iuvenalis or Juvenal (55–60 AD to 127 AD). He's one of the most famous poets of Ancient Rome.
Being honest and truthful is one of the only things we should and can always strive for as humans. This one is blisteringly simple. Just tell the God damn truth. I hate compulsive liars, and I know you do too.
For me, dedicating your life to truth means to hold honesty as a key virtue in your life, regardless of what is happening around you. As long as I can communicate the message that truth should be a central pillar to your life, my job here is done. Nothing gets solved through a low-life state of dishonesty, being truthful has a universal capacity to create peace.
Ars Longa, Vita Brevis
Art is long, life is short. — Hippocrates
Do you want to leave behind a legacy worth remembering? Because let's be honest here, two or three generations down the line after your death, you'll probably be permanently forgotten. It's the bleak reality you need to accept. That's why we must create something, whatever it is, that can reflect all the wisdom and compassion, and whatever else it may be you're trying to communicate, in our lives. Maybe you want to write a book or leave something meaningful.
Similarly, this can be a message not to get caught up in the temporary affairs of our life, like emotional matters. Instead, we should ground ourselves with something timeless; literature. The wisdom in books can soothe us, and make us remember that the contingent nature of reality is meaningless, but the wisdom within the art of writing can provide us with timeless value.
Final Thoughts
Having short little reminders like these Latin phrases can effectively ground us and help recenter our ego when acting irrationally. These all hold hundreds, if not thousands of years of philosophical value, having assisted people in their personal endeavors for periods of time beyond our comprehension.
I've engraved some of these into my brain, particularly Amor Fati and Symphateia. Make these your mottos, a timeless reminder of philosophy can go a long way in cultivating a life worth living.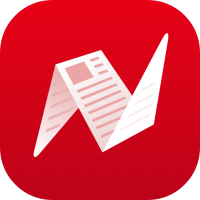 This is original content from NewsBreak's Creator Program. Join today to publish and share your own content.