we see inscribed into the walls of colosseums and Ancient Roman Palaces, or phrases scribbled down in the personal writing of former statesmen and emperors.
You'd be surprised how much influence these simple words have in our modern culture and philosophy as we know it. We are still taking lessons from individuals who lived thousands of years ago and applying them to this current catastrophe we have going on.
Philosophy has saved me from the dark emotional turmoil that goes on within my head. It's given me an unshakeable anchor to cling on to when facing adversity. It's a cultivation of an unconditional way of living, the foundation to my essence.
The following phrases have survived the true tests of time: the collapses of empires, the destruction of great cities, and whatever else you can imagine. The legacy and meaning behind such words are the types of things that can become mottos for your life.
Do you ever wonder why schools, colleges, businesses all have slogans that are in Latin? Well dissecting the importance and the meaning behind these following nine phrases may give you perspective.
Memento Mori
Remember that you will die.
I call this death vision. Imagine looking around a room full of people, and imagining everyone dead, and the building around you reduced to rubble. You may think I'm a psychopath at this point, but the importance behind this gives us the necessary reminder of the temporary nature of our lives.
We get too caught up in our daily affairs, be it our relationships, jobs, etc, that we forget that none of this matters. It will all disappear because everything is contingent. What comes into existence will cease to exist at some point in time. Once you understand the pending doom of your death, you will grasp what true freedom is. It revolutionizes the practicality of life, you learn to stop caring so much.
Amor Fati
A love for one's own fate.
Ever heard the cliche "everything happens for a reason"? Well, Amor Fati levels this up. Have you ever lost someone close to you, smashed your brand new phone, or lost your wallet. Well, you should have an enthusiastic love for these things.
It may seem counterintuitive, but this is a necessity for living a satisfied life. Holding onto grudges and bitterness towards events in your life does nothing but inject hateful venom into you and your surroundings. If you learn to love your fate, by simply repeating "I love this" as an internal mantra, your obstacles can be turned into fuel for success.
Anyone who has a stoic and resolute acceptance of what has happened to them will be able to stride through tumultuous mishaps. They accept and love their fate because it makes them who they are, and wishing for anything other than ourselves would be a criminal fault of human nature.
Fac Si Facis
Do it if you're going to do it.
The ancient way of telling us to crush our feeble fears and take a leap of faith. What sounds better to you? A life of regret and conservative efforts, or a life filled with spontaneous twists and turns, exhilarating fulfillment, but with the cost of failures?
Taking the leap and shooting our shot as the Gen Z'ers say, should be a foundational pillar to our endeavors. Experience is the ultimate teacher of life. We gain lessons beyond comprehensible value via taking action. It's as simple as this. Will you live your dream life in your head? Or will you create it through action and fearless effort? I know who I want to be, I hope you do too.
Premeditatio Malorum
The pre-meditation of evils.
This right here may just be the most potent thinking exercise of the philosophy of Stoicism. This essentially means imagining and playing out all the possible things that can go wrong before they happen. This way, if things do go wrong, you've already experienced them in your head and can make the necessary stoic decisions to overcome them with minimal emotional taxation.
If you are from the corporate world, you may know what a postmortem analysis is, where you figure out what went wrong. This is that in reverse. The pre-meditation of evils is an art of "negative visualization" as Ryan Holiday says, to instill a future force of positive outcomes. Forecast the storm, brace yourself for the damage, and all will be swell.
"Nothing happens to the wise man against his expectation, nor do all things turn out for him as he wished but as he reckoned — and above all he reckoned that something could block his plans." — Seneca
Sympatheia
An interconnectedness of all things in the universe.
All things in the universe are connected. We are all one. Different race, gender, class, it doesn't matter. We are all interconnected organisms who are undoubtedly intertwined with each other in ways beyond our comprehension.
With an understanding of this, true compassion can arise. If one person hurts, their pain should be felt by you. Compassion and empathy are gateways to reach the true capabilities of the heart, and this all comes from a base understanding of sympatheia; the connection of all living organisms. As Marcus Aurelius says: What's bad for the hive is bad for the bee.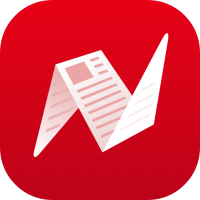 This is original content from NewsBreak's Creator Program. Join today to publish and share your own content.