Keanu Reeves, one of the most famous Hollywood actors, continues to capture the interest and hearts of the internet. Everyone loves this humble, mysterious, and charismatic man, it's impossible not to. I'm going to explain why.
Despite being quiet, reclusive, and introverted in nature, Keanu still has an obsessive fanbase. He's achieved world-class fame, yet he acts nothing as you would expect. He has no social media, he still takes the New York subway, donates a huge portion of his money to an unnamed leukemia charity, and stops on the roads to help random people with their broken-down cars.
Keanu is a man of few words.
He oozes the calming presence of a wise spiritual teacher.
His life is geared towards compassion and empathy.
All this seems to drive us insane in the best way possible. We are confused about how a man of this stature is the way he is. But this unexpected charisma is what draws us into his mysterious nature. Here are three reasons why a simple introvert has shattered our misconceptions about popularity, fame, and charm.
The Art of Selflessness and Intentional Humility
If there is one thing anyone can notice about Keanu Reeves, it's that he is immensely and admirably selfless. Just watch any of his interviews or speeches, and every time he gets a compliment, he'll twist the praise onto other people around him, congratulating them and paying his gratitude to them, before he ever accepts a compliment.
This is selflessness. The introverted and amable Keanu is the embodiment of what it means to be humble. Rejecting praise and projecting it onto other people is something that makes us love Keanu.
This also manifests itself into humility. No one likes that Hollywood actor who knows he's the shit and talks like it. Keanu is the opposite of that, even if we'd expect him to be that. When you are humble, you act like a magnet, pulling people into your admirable nature. It's impossible not to love someone who holds such high levels of humility. However, humility may not be what you think it is.
"True humility is not thinking less of yourself, its thinking of yourself less." — C.S Lewis.
That is what true humility is. Keanu captivates us because whilst we all want to know about him more, he is so modest and selfless that he thinks about others around him first. This is of course seen through his charitable donations, and his bid to live as normal a life as possible, as this video of him giving up his seat on the New York subway proves.
When you are humble, you act like a magnet, pulling people into your admirable nature.
Being humble and selfless as an introvert doesn't mean being a pushover and never standing up for yourself. You can still be aware that you are a badass overachiever. It's about making the people around you feel like they come first, this is why we love such a simple man like Keanu.
Being Peaceful in Nature and "The Introvert Illusion"
If you've heard Keanu speak, you'll instantly pick up on his zen-like calming presence. His aura is so calm, and laidback, that when he talks, you can't help but listen intently.
This calm vibe he emits is the second quality that can make an ordinary quiet person shine. Let me give you an example. Keanu is known for dropping zen-gems in his interviews. These are short and simple responses that blow people away. In this clip, Keanu is asked "what do you think happens when we die?", he responds as follows after a long and contemplative pause in thought:
"I know that the ones who love us will miss us."
It was such a simple answer, but his peaceful and contemplative delivery took everyone back. Typically, people who are calm and quiet in nature would find it difficult to maintain the attention of a large group of people or an excited audience in Keanu's case. However, this soothing calmness we can all emulate gets people to open up to you, this is The Introvert Illusion.
The Introvert Illusion:
I'm a massive introvert, I'm very shy and prefer one on one conversations to being in large groups. Keanu is the same, but his profession means it's impossible to escape from the crowd, as he has to attend live events and interviews.
Here is what I picked up on as being a very interesting illusion: Even if you are a person of few words, like Keanu, the apparent vibe you are exuding that you are a laidback and peaceful can make people think that you are comfortable around them, and in return, they'll become more comfortable around you.
Typically, if you are laid back around someone, they'd think you are comfortable around them. And if someone feels like you are comfortable around them, they'd be more inclined to open up to you.
This is a bonus for introverts because our personality traits are often regarded a laid back and less full-on. Simply taking on the peaceful presence that Keanu has seems to be an effective way of getting people to be more comfortable with you, and in turn like you more.
Sometimes it's nice to feel soothed and calmed by someone, rather than tossed around by an overly-excited person in our extroverted ideal society.
The Power of Generosity and Compassion
If there is one thing I know about anyone, take it as a universal law if you will, it's that compassion and empathy is the key to the heart. If you show genuine compassion to the people around you, be it through generous acts or anything else, people will hold a high level of respect for you. This is exactly another reason why Keanu is so popular.
If you want to develop a strong character and attract people to you, despite your introverted or quiet nature, we need to take lessons from Keanu. His approach is rather impressive and it can be broken down into two steps.
He has not let his life become defined by things that don't matter and things most famous people get caught up in. He has no social media, he won't be spotted at parties, he has no incessant desire for materialistic things. He is a man of simple, humble nature. We must do this too.
His life has become dictated by what does matter; true human connection. Once you disregard the unimportant things like social media followers and designer brands, you have opened up a realm of possibility. This realm includes being able to focus on things that genuinely make people happy; relationships, passionate work, etc…
Keanu has established a foundational pillar to his life that seems to draw people in like a magnet. Compassion acts of generosity, humility, and cultivating human relationships.
Compassion and empathy is the key to the heart.
By focusing on what matters most, he has effortlessly captured the hearts of people worldwide, despite being a reserved and simple introverted man.
"If you have been brutally broken, but still have the courage to be gentle to other living beings, then you're a badass with the heart of an angel." — Keanu Reeves
This quote embodies what Keanu is about and what makes him so admirable. He has compassion beyond our own comprehension. He always makes sure he is acting with the intention to be kind despite the hardships he has faced. His acts of generosity aren't publicized by him, we often have to find out from random co-workers on Reddit threads. And furthermore, he's put millions of dollars into various charities, which he doesn't boast about. He's doing it for the intention of true generosity.
Final Thoughts
To captivate world attention, one doesn't have to be an entertaining extroverted maniac. Keanu gives hope to us shy introverts that silence, being laidback, and not saying much, is enough to make everyone interested in you. His admirable qualities are what make him stand out.
Selflessness and true humility, he always places the achievements of others over his, because he recognizes people don't care to hear about you from yourself.
Energy and vibe are everything. His peaceful zen-like presence makes people empathize with him and cause them to think deeper. It really helps everyone feel like they know him deeper.
Generosity and compassion precede all else. Such acts will always blow people away, more so if you do it for a pure motive and keep it to yourself, not boasting.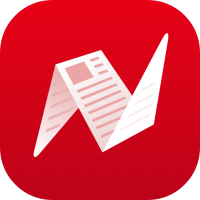 This is original content from NewsBreak's Creator Program. Join today to publish and share your own content.