It's classic. Right about the time I get all the brambles pulled out, I start thinking about blackberries and cream.
The other day I was running from Timberline down to Bertelsen Road, a three-mile run, when I stopped at some big blackberry bushes for two reasons. One, they blocked the sidewalk. Two, well, berries.
Okay, okay. You got me. Sun-warmed blackberries are about as good as fresh fruit gets. You can almost, almost forgive these awful bushes for three weeks out of the year for the bounty, even if said bounty is paid for dearly in blood, sweat and tears. And it's so brief!
The original Evergreen blackberry came to Oregon around the mid-1880s, although it's not entirely sure who brought them first. The perfect soil, sun and rain conditions soon made sure that Oregon would become one of the finest sources anywhere for blackberries, especially in the Willamette Valley where I live. Here, the settlers who brought the berries also accidentally produced a hybrid between the blackberry and raspberry, named the Loganberry, after the man who placed the bushes close together. The berries are the product of a century of cultivation, and have been adapted for use in liquors to kambucha to syrups. To learn more please see:
https://oregon-berries.com/oregon-berry-brands/
As I stood munching on my mid-run snack I was taken back to Central Florida, where we had a huge wild thicket on the shoreline of Deer Lake. Every May was when they ripened. As kids we knew what was coming: if we picked 'em, we got pie. Not just that, May was the only time of year we got cream. Being in Florida in the 1950s and 1960s, and poor, we drank Carnation dry skimmed milk. It's an abomination, clumps, takes like sawdust and well, you get it. However, come blackberry season, my mother bought cream.
Fresh blackberries, a touch of sugar, and cream. There are no words. I had a bowl of just that last night, and considered. So I did some research. Turns out that all that work for a few berries sure is worth it. Here's why:
https://www.healthline.com/nutrition/11-reasons-to-eat-berries
While the article goes into other berries, especially blueberries, which are a known brain superfood, the lowly, annoying-to-me blackberry rates highly for your brain, fiber, which we could all use more of, and nutrition, for starters. Seems like the blackberry, while a pain to live with and an even greater pain to harvest, pays off a thousand times over in health benefits. Just after raspberries, blackberries provide lots of fiber. See this from the article:
Below is the nutrition content of a 3.5-ounce (100-gram) serving of blackberries (19):
Calories: 43
Vitamin C: 35% of the Reference Daily Intake (RDI)
Manganese: 32% of the RDI
Vitamin K1: 25% of the RDI
Copper: 8% of the RDI
Folate: 6% of the RDI
Even better, if you can hold off on the cream and sugar (I can't, not for dessert anyway), blackberries and their sisters are among the lowest-calorie sweets you can eat. I typically have two or three small plastic boxes of blackberries and a big tub of blueberries in the fridge at all times for mixing into oatmeal, salads and just to eat by the handfuls. Because of their fiber content, a few can be pretty filling. Compared to processed food, which is designed to get you to crave more, a few handfuls of fresh blackberries or blueberries can be satisfying, very healthy and lots better for your body.
For those of us stressed out lately, and frankly who isn't (mostly from pulling out blackberry bushes off my hillsides), the berries offer serious anti-oxidant support to fight inflammation. Given that the fructose in fruit- especially compared to corn fructose syrup- is far better utilized by the body, the fruit fructose doesn't have the same effect as processed food and sugary snacks likely would.
They make terrific additions to smoothies, and add flavor to just about anything. For ideas in the kitchen, please see this:
https://www.bonappetit.com/gallery/slideshow/15-blackberry-recipes-convince-king-berries
That's more work than I want to invest. For my berry dollar, I would rather buy mine by the pound and pound them down by the bowlful, as they are. The cream happens once a week, if that, and is as much a march down memory lane as it is a deeply satisfying treat.
If you've got kids, time and want some fun, make it an outing. Here's an article from Eugene Magazine listing a slew of places to pick not only blackberries but a whole lot more, which makes the whole experience serious fun. The biggest challenge is keeping your charges from the two in the mouth, one in the bucket rhythm which I perfected as a kid.
https://eugenemagazine.com/garden/u-pick-utopia/
These days, it's not likely that parents would do what mine did, which was hand my brother and me a bucket, remind us to wear long pants and sleeves, and don't come back til the buckets are full. When you eat two to one, that takes the whole day. Still, by the time Mom's pie came out of the oven, and she heaped vanilla ice cream on top of those bulging sweet berries, we were hungry for more. After all, we'd waited all year, and it was time to party down on the berries.
These days we can get berries year round, although the pricing can vary based on availability.
Strawberries are great too, but folks can be allergic to them, and their high acidic quality make them not so great for folks. They're off my menu for that reason, as are raspberries, so if you're starting to explore berries for your diet, please check with your doctor to make sure they're the right kind for you.
Some years ago when I traveled to New Zealand for the first time, I wasn't prepared for what that uber-friendly climate could to for a blackberry bush. They tower, they take over, but one thing they can do that we love: they produce the sweetest berries I've ever had, and all of them at least as big as my thumb. Here of course they're a touch tamer, the berries are a touch smaller, but no less sweet. As we are in berry central between the Cascades and the coast, they are all over, wild and wonderful. When I got here to Eugene last year I saw people pulled off the Randy Pape Beltline, taking advantage of the bounty that dripped over folks' back yard fences. Why not?
Indeed. While I don't want the bushes in my yard, I don't mind a bit stopping for a snack on my run. Quick energy, refreshing, and a great health food, as long as they're not strangling my rhododendrons.
Thanks for reading! If you enjoyed this story, here's my hopefully gentle way of ushering you to click the box below to follow my stuff. When you do that, I'll know you're comfortable with hearing from me once in a while.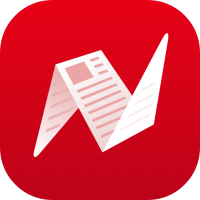 This is original content from NewsBreak's Creator Program. Join today to publish and share your own content.