If you're thinking about traveling abroad, be prepared to do a lot more up front work
Mask mandates have been pulled back, at least temporarily, and the airlines are starting to fly again. Earlier this year some smaller airports, like mine here in Eugene, were busier than before the pandemic:
https://www.nytimes.com/2021/04/01/upshot/flights-rebounding-vacations.html
That said, the resurgence of Covid in its more recent form has not only meant new mask mandates, but for those of us who travel for a living, it's meant that there are many more restrictions on air travel even as the world so badly wishes to return to some level of normalcy, whatever that may be.
I have yet to use the Eugene Airport. It's a smaller operation, which is one reason I look forward to having it be my home landing zone. I vastly prefer smaller airports, especially when returning from long trips. The spectre of huge long lines and endless waits for luggage and rides is no fun after a 37-hour flight home. So, in many ways, I can't wait. If you haven't used the airport and are not yet familiar with it as I am not, here's what to know:
https://treknova.com/travel-advice/airport-guide/eugene-airport-eug/
So far, the only relationship I have with the Eugene Airport is one of my neighbors. He works for TSA, and he walks his chocolate lab next to my house regularly. We've talked a good bit, in part because he was one of the few people I've seen out this past year before spring got more of us outside, and also because he's an airport employee. I've been interested to hear his observations because it most certainly affects my work. As an adventure traveler, as things slowly begin to open up again, air travel, airports and the responsibilities that you and I have to one another have changed.
Don (not his real name) has on several occasions commented on how airport security has had to grapple with folks who fight them about mask mandates. This is the current status for the airport regarding masks:
What restrictions are there due to Covid 19?
The Eugene Airport follows the guidance and policies for COVID-19 set forth by the Governor and Lane County Health. Currently masks are required at all times while inside the terminal building. Social distancing markers and plexiglass protectors have been placed throughout the terminal anywhere that a line can form. Passengers should check with their airline and with their destination for any possible additional COVID-19 requirements. No proof of COVID-19 testing is required for entry to the Eugene Airport. 
Don has had plenty of unpleasant conversations with folks who take umbrage at this. Vaccinated or not, proof of vaccination or not, this is the law as it stands. He said that there have been a few folks who had to be escorted off the premises. That's just on the ground. Those folks' trips were over before they started.
In the air is something else again. Since the beginning of this year, the airlines have reported some 3000 cases of "unruly" behavior either in the air or in and around airplanes. Please see:
https://apnews.com/article/health-coronavirus-pandemic-travel-air-travel-government-and-politics-9cfdc1d7fd8843766c53d49e4bcbb012
As someone with hundreds of thousands of miles under my belt, and as a small airplane pilot myself, this level of brutish behavior that endangers others' well-being takes my breath away. While it can feel safe inside that hurtling silver bullet at 35,000', a fight that breaks out puts several hundred other people at risk. The up/down element of air travel is unforgiving. Just ask any skydiver whose chute failed to open.
Right. You can't. That's the whole point. Mistakes in the air mean folks dead on the ground. It behooves us to take this seriously.
I understand that you and I are itchy to get back out into the world. As this is my living, being grounded since March of 2020 has been challenging. However, for the sake of my own safety and that of the grams and moms and dads who are trying very hard to get home, see family or venture back out into the world, may I please offer some thoughts:
First, if you are heading overseas, you may find a terribly confusing array of requirements that may stop you right at the border if you haven't taken care of business. Here's what I mean: I was recently invited back to both Kenya and Tanzania. My safari operator and I have been discussing what I need to do and how to prepare. The first thing that I ran into were websites that didn't exist before that require additional paperwork from you and me to prove we've had Covid tests 96 hours prior to departure.
Those cannot just be on paper, as paper can be faked. They must be digital, and in many if not most cases, uploaded in advance. Here's what one of those forms looks like:
https://ears.health.go.ke/airline_registration/
After you fill this out, you get a QR code. No code, no entry. If this is new to you as it is to me, it's easy to skip this step, and end up stopped at the border.
As for those Covid tests, in and around Eugene there are plenty of places to get testing. Some of it is free, and the results delivery can vary substantially. Here is a list:
https://ipre.uoregon.edu/covid-19-resources/lane-covid-19-testing/
As this list was from last year, please double-check availability.
As I have to have digital results swiftly, this becomes part of my planning to get an appointment in the time frame that works with my departure, get the digital results back in time and get the paperwork completed for any and all countries I'm visiting. Of course this takes more work, and of course it's clumsy. However, if you're determined to travel, these are the current requirements.
They aren't negotiable. For the forseeable future, travel is going to take more pre-planning, more careful preparation, and in some cases, more expense so that we are safe, and the countries where we travel feel confident that we're safe to be allowed in. Our current vaccination-resistance, which is being observed by the rest of the world, isn't garnering us any friends. Simply being American is meaningless any more. Being a responsible world traveler, minding our health as well as others', as well as others' safety, does make us meaningful. That means respecting their restrictions, rules and requirements, which may well change without warning.
That said, if you've decided that you simply must climb Mt. Kenya or Kilimanjaro this year, for example, be prepared to spend some time doing your research. It truly helps to have an operator help you make your way through the obstacles. E-trip Africa is mine, and they are dealing with all the issues for their clients as are all the other operators. Ben Jennings, my organizer, sent me this to get started:
To give you an idea of what you and I are facing as we venture out, here's what I got when I did a test run (without a Covid test yet, just to see what would come up):
Covid-19 Travel Alerts
Of course this is complex and messy. However, out of respect for all of us, the Delta variant has been exploding all over the world, and each country is scrambling to protect itself from any more carriers. That includes us in the USA, so before we get annoyed, we might keep in mind that we also have restrictions in place for those traveling here, to protect us as well.
For now and for the forseeable future, heading out means a bit more work on our part. Planning your Covid tests in advance, making sure you know what paperwork is required, being prepared to show your proof of vaccination (which may well include to your Uber or Lyft driver, just saying) and delays along the way are likely to become standard. You can pre-plan your Lyft or Uber ride here:
https://www.lyft.com/rider/airports/eug
https://www.uber.com/global/en/cities/eugene-or/
What this means for my part means that I have in my go bag a few things for comfort: a pillow for long airplane waits or layovers, a charger for my phone, a set of earplugs for noise control as well as eye coverings for long naps in overseas airports, small snacks and lots and lots of books on my Kindle. If you find yourself needing these things in transit because of delays, here are two problems: they will be vastly more expensive, and second, the shops may well not be open when you need them. Better to consider what you might need and get those things into your carryon bag. But that's another article.
The way I see it, being able to make the flight a part of the adventure, be good-humored and patient about the process which affects all of us, and being able to tend to small comforts while in transit are all likely to make things a lot easier along the way. Long waits are inevitable. Planning for them makes everything a lot more bearable.
To that, happy travels!
Thanks for reading! If you enjoyed this story, here's my hopefully gentle way of ushering you to click the box below to follow my stuff. When you do that, I'll know you're comfortable with hearing from me once in a while.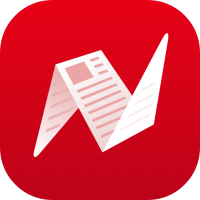 This is original content from NewsBreak's Creator Program. Join today to publish and share your own content.