While many if not most of us survived the heat wave that blistered the Pacific Northwest, parts of our yards may not have. Here's what I'm doing to make that better.
As with many who moved to Oregon, I was chasing rain and cooler temperatures. Imagine my surprise when faced with 112 degrees just a few weeks ago. While I've been in that kind of heat before, sadly most of the plants around here haven't. Part of what I've done these last few weeks is do my best to figure out the best way to protect the bushes and trees I have, and where some aren't going to survive, replace them with a few which will. With the advice of my buddies over at Rising Sun, this is what my yard's getting as a makeover.
While many of us can relate to blackberries, there are only three weeks out of the year that they earn their keep at least in my estimation. However, they are also protective home to lots of bird species, so in taking out a solid third acre of the invasive species, I've been under pressure to offer something else for the birds which have taken to visiting the suet and seed smogasbord hanging from my big Japanese maple.
While the bushes aren't thorny, I unloaded my local Lowe's of all their half-price greenery, much of which I already had in my yard. Pieris Fire and Ice, of which I found something like four pots ready to go into the ground, have a lovely way of putting out bright red leaves which look like flowers in spring. That of course is all new growth, and it provides and early spring color point to various parts of the yard. I had just cut back a few leggy, stringy bushes which looked dead to the world (I have no clue what they are but they're already coming back with gusto). The Pieris Fire and Ice, all four of them, found new homes on the hill where I live, filling in open spaces where the sun heats the ground. There's just enough time in the summer for their roots to dig in, and they will grow swiftly.
Part of the plan is to prevent as much of that heat as possible from being reflected off the ground, and the more bushes that shade the ground the better.
Another plant that has been thriving despite the heat, perhaps due to the shade of the firs and a healthy regular dose of sprinkler water, is Katsura Pieris. This lovely pink bell-shaped flower has been attracting all kinds of pollinators, and I have several from Lowe's that also went into a few open spots to keep the yard bushy and cool.
My yard was originally landscaped in 1977, and as a result a number of cherry trees grew, lived and died over the years. Rising Sun was out today, and they cut back the stumps so that we can figure out where to plant the incoming maples this fall. Meanwhile, I am looking for sun-loving lavender to replace the old, dead azaleas which bloomed their last this year.
As much as I love those flowers, the azalea bushes which decorated my yard won't survive the kind of heat wave we had, and it's best to remove the broken old bushes and replace them with drought-resistent, sun-loving variants which prefer that intense morning sun. This fall two big maples will be planted in the front of the yard where, by the time June rolls around again to present us with another unpredictable weather pattern, there will the beginning of shade.
Perhaps one of the best ways to cool off the ground is to plant ground cover. I have ajuga, or "Black scallop," which was growing in the common area between my house and my neighbor's. It loves sun or shade, and has flourished in the heat. The blue flowers attract lots of bees. I began planting it on my hillside, and in no time it had begun to spread. The hillside had been cleared for clover but I've chosen to let the ajuga take over instead. The cool feeling not only of the blocking of heat reflected off the bare soil but also the look of the plant is lovely. In no time, given a full year of both rain during winter (assuming we get our share) and the sunshine we seem to be getting in unusual abundance, and the ajuga should cool that sunny slope down a good bit. It has already taken over areas of bare ground where I spent untold hours clearing away invasive wax-leaf geranium. That kind of dense ground cover makes it very hard for invasive species to take hold again, so it's an excellent investment.
Another terrific ground cover is vinca, although while I love the waxy, dark green leaves and blue flowers, they can and will strangle your plants. As long as you keep them trimmed back they have a nice way of covering rocks and moss, and the small blooms are pretty. In barely a year, the vinca I have in the front of my garden has filled in all the dead spots left by expired bushes.
Big Box stores like Lowe's are having sales right now, and more will have late-season sales as the planting season dies down. However, many of those bushes and trees will do well even if planted late, and you'll get a bargain to boot.
The forest-y part of the common area I share with my neighbor, now that the blackberries are largely under control, have been filling in with Lamium. While it can get leggy late in the season, the soft green and white are quite pretty. I was able to lift a mass of it off some gravel right next to the road and transplant on a single shovel right next to the house. There, it has exploded, given access to a bit of sprinkler water and healthy sunlight. It also vines down my hillside, joined by mountain sorrel and various other ground covers that my landscaper says some folks think of as weeds.
The variegated mix that makes that green tumble down the hill is quite pretty, and the sorrel adds a darker green to it. Weeds or not, they are doing an excellent job of holding the soil, and the moisture from the sprinklers, in the soil, so that something can grow. This fall, Rising Sun will be planting two or three trees in that open area as well to replace several which had died years ago.
Back in November of last year I planted two coral bark Japanese Maples on the western side of the house. Those have exploded, growing swiftly up and out and in no time will be adding plenty of much-needed shade and more places for birds.
The more ground cover, the cooler the ground, and the more moisture will stay in the ground. I've planted plenty of ferns to protect against erosion, and the feeling around the yard is already a few degrees cooler.
One trick in the interim. I have a pebbled concrete patio that the midday sun bakes to distinctly uncomfortable temperatures. That was easy to fix. As I mentioned in another article I bought a patio umbrella, which promptly brought the heat down not only for the plants, but the reflected heat into the house from the sliding glass door was immediately reduced. That means a lower cooling bill, and the shade is soothing for a lot more than just the plants. The birds are thriving in it too.
That, and a lineup of bubbling bird baths which allow the robins and woodpeckers to drink and wash in the dappled water.
As those close-in bushes thrive, they will cool the ground near the house as well. Any and all tricks that we can utilize to soften the effects of the harsh sun, hold onto precious water in the soil and offer shade for ourselves and our local wild life will pay off the long run. It's all about planning for what we can see coming, not what we had in the past. That may be challenging, but with some thought we can still keep our yards green and cool.
Thanks for reading! If you enjoyed this story, here's my hopefully gentle way of ushering you to click the box below to follow my stuff. When you do that, I'll know you're comfortable with hearing from me once in a while.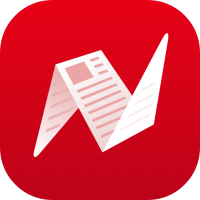 This is original content from NewsBreak's Creator Program. Join today to publish and share your own content.