I moved up here for the rain. I got sun and heat. Here's what I'm doing about it for my house.
Note to Dear Reader: I do not have a financial agreement with any of the companies listed in this article other than as a customer. Most are companies whose services were utilized by the previous homeowners of my property, and since they know the house I've continued with them. There are many available options; please do your own due diligence.
Anyone who was in Oregon or parts north and south of me the last few weeks might have wondered when we moved to the surface of the sun. Along with all the deaths of mussels and clams to the north, so too did we also see the death of any real notion that the cool, wet Northwest was forever going to be that way. This is my second summer, and I have yet to see a single drop of rain so far. That says a lot. I have seen a great deal of unbelievable sunshine and heat, which, kindly, are the reasons I left Colorado. However.
The climate doesn't care what we want. What you and I might want to do is look into various ways to deal with a shifting world around us. Water is going to become increasingly expensive, and lawns need to be adapted to what plants can survive in a hotter world.
What I am doing is adapting my house and the land around it for the climate that's coming, not what I might wish it could be. The cost of water and cooling is rising, and air conditioning is a major contributor to global warming. Please see:
https://www.theguardian.com/environment/2019/aug/29/the-air-conditioning-trap-how-cold-air-is-heating-the-world
The idea, at least for me, is to not only adapt to using less HVAC resources but also get more comfortable in the weather by adapting my body to it. Here are some of the steps I'm taking to reduce my bills and also make the house a bit more green.
The house I bought in the southwest hills area of Eugene was built in 1977, for a climate that no longer exists. After one brutal summer and an even more brutal one so far, I'm making small but important changes. Here's what you might want to consider, if you're noticing that your cooling bills are through the roof.
Skylights. I have four of them, and three are on the side of the house that gets sun all day. While this is a lovely idea, functionally it bakes the kitchen some additional ten to fifteen degrees or more for several hours. Budget Blinds was by this week, and we reviewed the entire house and the options available. The first thing on the list was to place retractable cell blinds on the skylights, which controls the heal and light entering the house. I also don't lose the light, which I love. Cell blinds are excellent at trapping heat, yet the light ones still allow plenty of soft light into the room.
Cathedral windows. I have a seventeen-foot ceiling, and two tall west-facing windows. The lower has Pella blinds; the top has nothing. Given that several firs have died over the years, the sun now shines directly into the house as it sets, raising the temperature some twenty degrees before I go to bed. Because custom window blinds can be expensive, I chose instead to use 90 SPF film. It's available in 30, 60 and 90, with the 90 being the most effective for reducing the heat and the UV rays. It's akin to looking through sunglasses. The brilliant sun has become a real issue for late in the day, and it will both damage and dull the colors of rugs and furniture, and bright sunlight can ruin your wall art. Google "window tint" for more information.
For both summer and winter extremes, I installed a very large ceiling fan at the peak of the great room. As it reverses, you can use the fan to distribute both warm and cool air. It was hugely effective in winter when I had the fireplace insert going, and significantly reduced the heating bill. In summer it circulates cool morning air which I capture by leaving the windows open all night.
Room fans. In addition to the ceiling fan, there are a number of smaller ones in key rooms. My office has a computer and other appliances which warms it considerably, so a small fan that blows across the desk helps a lot. At about noon the office gets too hot, which is in part due to the sun's rising into that part of the house. I will be putting film on that window as well which will help block the heat, but not the view.
I bought a very small Vornado fan for the gazebo. You can sit in the shade even on a very hot day if there's enough air moving. That way the gazebo, which is next to the trees with all the bird feeders, provides me with summer respite without having to hide inside from the heat.
I use a larger Vornado in the bedroom all night and keep it going throughout the day which keeps the bedroom remarkably cool even without A/C. The key is pulling the drapes as soon as the sun gets warmer, and putting film on the glass. I prefer the Vornado brand for its low noise and high efficiency.
For truly brutally hot days, I have set up a workspace and workout room in my basement, which is easily fifteen to twenty degrees cooler than the upper floor. If you have such a space in your house, escaping there in the heat of the day rather than cranking up the AC might well go a long way towards keeping your bills cool as well.
I hired Comfort Flow to check my HVAC system twice a year to ensure that these pricey appliances are running smoothly. Extreme conditions can stress them, and having them monitored can not only prevent a major breakdown but also, you won't have to swelter while you wait for a technician during the busiest times. While I'm sure there are similar packages with other providers, Comfort Flow offered a pre-paid schedule of visits at a discount, which means that the next five years are handled. If there are repairs, there's a discount on parts and labor as well.
My decks reflect a lot of heat. One easy fix was to purchase deck umbrellas, which keep the temperature of the wood down while at the same time helping protect it from the harsh sun. I've noticed a big difference where the umbrella shades the decks near the window, and the temperatures are much lower. I've picked up deck umbrellas from TJ Maxx Home Goods which are on average about 30-40% less than at retail stores. The umbrellas were a small investment in making the decks livable.
Mike Cornelius at Rising Sun Landscaping walked my yard with me last week to identify where we can put in new trees. I spent some time at Lane Forest Products over in Springfield discussing drought-resistent trees which are also fast-growing and good sources of shade. Maples fit that bill. Mike and I also discussed replacing some azaleas, those which were clearly very mature, leggy and some broken at the base from grazing deer, with lavender and other heat-happy bloomers. Mike will be planting ground cover on my hillside which will cool the ground, then we will further plant more maples. The more shade, the cooler it will be around the house. These are all long-term investments which can help manage the water bill but also help keep the area around the house shady, breezy and comfortable.
While this may sound silly at first, I installed small white noise boxes all over the house. I keep them on either rainstorms or bubbling streams. The sound of water, especially when I'm reading, is not just relaxing, but it tends to fool the mind. Even though it's not raining, the sounds help me feel more relaxed. This article speaks to their value for sleep, which is just one reason I use them:
https://www.sleepfoundation.org/noise-and-sleep/white-noise
What long made this part of America cool and green is changing. My local providers are telling me to plan now for more of a Northern California climate. As much as I prefer the rain, my complaints won't change the climate. These adaptations will allow me to better accommodate the heat, reduce my impact and also protect my small plot of land in this beautiful part of the world.
Thanks for reading! If you enjoyed this story, here's my hopefully gentle way of ushering you to click the box below to follow my stuff. When you do that, I'll know you're comfortable with hearing from me once in a while.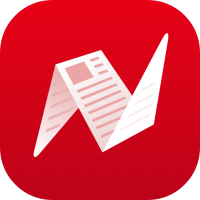 This is original content from NewsBreak's Creator Program. Join today to publish and share your own content.