Okay, Okay, not that kind. This kind:
Bodybuiling competitions are back.
In a fine statement that the apocalypse that has been the pandemic might be waning a bit, my personal trainer pointed at a big, colorful poster on the wall next to the big workout mirror. I've been out traveling for a few weeks so I hadn't seen it.
He announced that body building was back, and to prove it, Genuine Fitness, his gym, was sponsoring a competition.
I was delighted. It wasn't just that I really enjoy the sport, it's that this was a key indicator that there is some sense of normalcy when folks can gather without masks, do their workouts without the same kind of worry, and get on stage and flex for fun again. Oregon has had lockdowns and limitations stricter than many other states, which is one reason for a lower infection rate. However, it's nice to see some of those relaxing a bit. For those in the bodybuilding world, that means we can compete again.
For pros and amateurs alike, this is just wonderful. And, to prepare, Genuine was hosting programs to get folks ready for the big show.
Ryan said that on Wednesdays and Saturdays, Genuine is having a one-hour posing training for competitors of all ages, types and experience levels. Here's the schedule:
Wednesday evenings @6:30pm
Saturday mornings @10:30am
Each class runs about an hour. Participants pay a $20 class fee
"People drive down from Albany and Salem to do this," he grinned. "There's nothing like it up there."
Folks line up on the yellow tape that marks the heavy floor padding, assume the posing positions and practice flexing and their music routines. For people who have never competed, when they see people practicing a pose in front of a gym mirror, they can often assume it's strictly ego. Maybe. However, mastering a pose, and watching carefully for how a muscle looks in a certain light and at a certain angle is part of the bodybuilding world and the work it takes to place or win. You're the master of your own body and it's up to you to learn how to present your best assets for the judges. At the higher levels, wins can translate into lucrative product deals and in person posing presentations.
I've never competed. Never been particularly motivated to compete. However the idea of meeting folks who do, and who are within shouting distance of my age (I'm 68) is appealing. There's one woman in her fifties who does bikini competition. For my part, in a world where women are expected to slowly slide into the background and into obscurity in their forties, finding and hanging out with fellow bodybuilders who are well past fifty sounds like a fine thing.
What's even better is that Genuine Fitness is a great supporter and proponent of the WNBF, the World Natural Bodybuilding Federation, and the INBF, the International Natural Bodybuilding & Fitness Federation. These organizations are brutal about no drug use, and will ban a competitor for life if the post-win drug test indicates illegal substances. They require no drug use for the ten years prior to competing, and require a polygraph test and drug test to ensure that competitors are absolutely drug-free.
I've been around this industry for years and have seen what steroid use can do to people. While it can be terribly tempting to try to rush results, especially if a year under quarantine put you back a few months or more in your training regime, for my health dollar it's just not worth it. The camaraderie and the community of those who are as serious about their health as they are about their strength is unique in a world that focuses too much on the superficial at the cost of inner health.
Ryan, who is in his early forties, told me this morning that part of the fun for him in competing is seeing his long-term friends who are his fellow competitors. Getting together backstage, comparing notes, talking about their challenges and wins, what they've learned about nutrition or new exercises is invigorating. If nothing else, as these guys age, it's motivational to be able to watch how well their bodies stand the test of time.
This event comes just at a time when all our gyms are open again, and the previous restrictions are mostly gone. I still wear a mask, if for no other reason than that the Delta variant is moving swiftly around the world and we really can't tell where it is at any given time. However, my regular gym, Planet Fitness, is now populated with the regulars, and having to wait for a bench or a barbell is again the norm. I'd rather have that than the alternative. The energy level in the gym is inspiring, as are the stories that I hear from folks who found ways to weather the pandemic while working out at home or getting creative during the winter months. Many of these folks found lots of ways to keep right on training at full force in order to compete this summer. Seeing those people is going to be inspirational.
The Cecil Phillips Classic is scheduled for July 24, 2021 at the Eugene Christian school, which is up by Costco. The address is 2895 Chad Dr, Eugene, OR 97408 , and the event will be in the auditorium.
There are of course plenty of bodybuilding events going on all over the state and regionally. This one is in Eugene, and it's only for those who are drug-free. The bodybuilding world has a lot of facets, each of which might appeal to a different kind of athlete or competitor. While I've always appreciated the intense work ethic of most bodybuilders, the athletes I've admired the most have been drug-free.
While the Hollywood uber-body looks of Chris Hemsworth, The Rock and others are inspiring, they are about as real as the tooth fairy. The problem is that, unlike a tooth fairy where we might get something for giving up something (a quarter for a canine, for example), giving up our health, our organs, our reproductive capacity for short-term trophies isn't temporary. All too often it can be long-term. this article speaks to those issues:
https://www.drugabuse.gov/publications/drugfacts/anabolic-steroids
Perhaps among the most disconcerting of the effects is that both women and men develop characteristics of the opposite sex, from breasts on men to male pattern baldness and facial hair on women. I've seen what can happen to a woman's face after long term use and it looks like a Saturday afternoon scary flick. The problem is that this isn't makeup that can come off at the end of filming. While people can of course cycle off steroid use, sometimes the mental effects of losing the muscle mass and having to adjust to being a normal size and normal strength again is very difficult. Some folks stay on them for years because of this reason alone, as their body size becomes their entire identity.
Withdrawal from steroid use can be serious enough to warrant medical intervention.
It's one of the reasons that such young top professional body builders can die of terrible organ failure or other complications. Externally, they sell health and wellness, while all too often internally they are disabling themselves fast. I've lifted for 47 years, and whatever muscles I have are all natural, and as long as I keep working at them, they will keep working for me.
Which is just one reason the Cecil Phillips Classic is on my calendar. Not only am I ready to engage with my local community again, I'm ready to be inspired by folks who are serious about their health at all ages. The seating begins at nine am, and the show starts at 9:30. I'll be there. I can't wait to see all-natural muscle, and healthy folks in heavy competition again.
Thanks for reading! If you enjoyed this story, here's my hopefully gentle way of ushering you to click the box below to follow my stuff. When you do that, I'll know you're comfortable with hearing from me once in a while.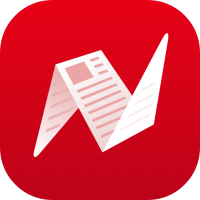 This is original content from NewsBreak's Creator Program. Join today to publish and share your own content.