In August of 2017, Oregon passed a law which effectively made it the eleventh state at that time to make it an offense to leave a companion animal or a child in a parked car in the sun. With temperatures in the triple digits during a time when Oregonians would otherwise be enjoying more balmy daytime climes, this is especially important. Both the police and private citizens have the right to do what it necessary to protect the life of a child or animal left unattended. If you see such a situation, here's how the Good Samaritan Law protects you if you choose to enter that vehicle:
have a reasonable belief that the animal or child is in imminent danger of suffering harm;
notify law enforcement or emergency services either before or soon after entering the vehicle;
use only the minimum force necessary to enter the vehicle; and
stay with the animal or child until law enforcement, emergency services, or the owner or operator of the vehicle arrives.
While the law protects those who are seeking to save a life, you and I are tasked with being responsible for those animals who trust us to take care of them when the weather is ruinous to their health as well as ours.
Well-meaning but genuinely foolish owners can walk their dogs, even puppies, on horrifically hot pavement, not realizing the damage it does. We may stay inside with our AC on full blast while Sparky's stuck outside with no shade and limited water. This isn't just unkind. It's abusive.
This article offers a good list of how to make sure your pets are safe in this kind of heat, including some tips that might not be so obvious. For example, shaving your dog's hair might not be the best move, as they are adapted to the heat, and the hair helps shield them. However, brushing it, and wetting them down every so often might be a good alternative.
Animals can get heat stroke just like we can, so be aware of the signs. Above all, make sure your pets have shade, access to plenty of water the same way you need it. If your pooch is joining you up Mt. Pisgah, take three or four times the water, and a collapsible bowl. They'll be exerting hard too, and they also need a shady rest.
My Blue Heeler was terrified of fireworks, so he stayed home for those events. Keep your dogs away from them as they have chemicals, and they can get terrible burns if the firework goes off too close to them.
If you own a bulldog, pug, Persian cat or other dog with the characteristically flat face, that breed idiosyncrasy can make breathing far more difficult. These and similar animals can't pant effectively, so they are more susceptible to heat stroke and death than other breeds.
Certain dogs, like older dogs, or those on certain medications may be more prone to heat stroke. This article explains what to look for and what to do:
https://www.memphisveterinaryspecialists.com/site/blog-cordova/2019/11/25/dog-heat-stroke-symptoms-treatment-prevention
Above all, call your vet and get your pet in the car, while doing this:
Remove the dog from the hot environment immediately.
Do not give the dog aspirin to lower its temperature and can lead to other problems.
Let your dog drink as much cool water as they want without forcing them to drink.
Cool your dog off with cold water by placing a soaked towel on their back.
Just because it's an animal doesn't mean that it's prepared to deal with the extreme heat we see. Breeds have all too often been created for beauty rather than functionality, and therefore it's our job to provide common-sense care.
If you see an animal in trouble, first call 911. If you're close to a building see if there is a security guard who can help. If the animal is in a neighbor's yard, has no shade or water, call the Humane Society, and document the conditions. You and I may be unaware of what's going on in the family; they may have had a sudden emergency or some other situation which left the animal unattended. It's inappropriate to assume ill intention until you know. Please simply call authorities, get the animal to a safe place and allow the right folks to take care of the situation. Older folks with animals can sometimes have a stroke, or be taken by ambulance to the hospital, and the EMTs never saw the dog.
If you are an older person with pets, particularly if you live alone, and most particularly if you have medical conditions, please consider posting a large sign in a very obvious place detailing what kinds of pets you have, and where they can be found. If you have a neighbor or someone who can care for them, provide that information. That sign could well save their lives, as it would in the case of a fire. The ASPCA has inexpensive stickers for windows and doors that alert medical and fire professionals to the presence of your animals, and that could be the saving grace.
Our furballs give us the kind of unconditional love that we so badly need. Last year during the terrible fires just after Labor Day in Oregon, people rolled out by the hundreds and thousands to save, secure, feed, protect and re-house all manner of animals. The kinds of heat waves we are now experiencing are part of life. They didn't sign up for that. However, we signed up for their love. Let's please make sure we return the favor by first, not submitting our fur babies to unnecessary risk, taking care of them if they are in trouble, calling the authorities for animals in distress, and if conditions call for it, creating ways to take care of our animals if we can't.
While you might not be this inspired, this Australian woman from Townsville demonstrates, for me, the kind of compassion for our creature friends that we all might learn from:
https://www.dailymail.co.uk/news/article-8579237/Townsville-woman-nursed-injured-huntsman-spider-health-wins-PETA-hero-award.html
You may not be a fan of spiders, but I am. The point is to care. That means thinking ahead, planning ahead and being prepared for pet emergencies in this heat.
And they will love you for it. The spider might not, but your dog most assuredly will.
Thanks for reading! If you enjoyed this story, here's my hopefully gentle way of ushering you to click the box below to follow my stuff. When you do that, I'll know you're comfortable with hearing from me once in a while.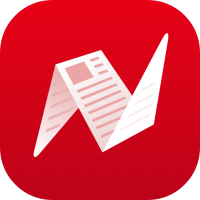 This is original content from NewsBreak's Creator Program. Join today to publish and share your own content.