When I got up this morning here in Eugene, I knew two things: it would be close to 112 degrees this afternoon, and the 75-degree air that greeted me outside was as cool as it was going to get. That's the only time I can run, or else take the serious chance of heatstroke.
We are a town of runners, and the Olympic trials are going on in Track Town USA right now. Some of those events have been changed to accommodate the heat. The updated schedule is here:
https://www.usatf.org/news/2021/u-s-olympic-team-trials-track-field-schedule-chang
While this might seem obvious, for some it might not be. If elite athletes have to accommodate this kind of blistering heat, you and I do, too, and for more reasons, likely. You and I might not be able to read the serious symptoms which accompany extreme heat, and that can mean injury or danger.
Most years, including last year when I was searching for a new home, late June was still extremely mild and we had the occasional lovely shower. One man over at Habitat for Humanity told me last week that as a child, it was anyone's guess if there would be a July 4th because of rain. This year, while my local Fred Myer is boasting fireworks sales in the parking lot, there is a far greater danger of wildfires, which nobody wants to repeat after last year's fires did so much damage.
To prevent damage to myself, I trotted out the door, down Timberline and out for my three miles. Just as with yesterday morning, a great many of my neighbors were speed walking and running as well. It wouldn't take long before the temperature was already close to 90. I spent about half an hour cutting back some weeds, until the sun beat down so hard I was dripping a river into the inside of my glasses.
Time to quit.
While there's something inherently sexy and badass about taking on extreme elements, at some point it becomes a combination of foolish and stupid. By that I mean if we don't take the obvious precautions to ensure our safety, we can become a statistic. This article outlines the precautions:
Take a cold shower. Before your workout even begins you may want to take a cold shower. ...
Stay hydrated with the RIGHT fluids. ...
Wear light clothing. ...
Don't forget the sunscreen. ...
Timing is everything. ...
Don't fear the water. ...
Take it indoors. ...
Know your limits.
Please note: as it pertains to #8, kindly see my previous article on not leaping into the high country water without a life jacket and a wetsuit. This is not the same as heading to the local swim spot in Arkansas or Florida, where you can usually anticipate reasonable temperatures.
Up here and in any area where there are natural cold springs and the water is sourced from snow, make no assumptions about the temperature. It could cost you a lot more than discomfort.
Physical exertion in extreme conditions isn't for everyone, and it's likely not for most of us. If you decide to take on Mother Nature at her worst, she can do the worst to us. This article from the Mayo Clinic describes what to watch for if you or members of your party are out on a bike ride, run or hike in this kind of high heat:
High body temperature. A core body temperature of 104 F (40 C) or higher, obtained with a rectal thermometer, is the main sign of heatstroke.
Altered mental state or behavior. Confusion, agitation, slurred speech, irritability, delirium, seizures and coma can all result from heatstroke.
Alteration in sweating. In heatstroke brought on by hot weather, your skin will feel hot and dry to the touch. However, in heatstroke brought on by strenuous exercise, your skin may feel dry or slightly moist.
Nausea and vomiting. You may feel sick to your stomach or vomit.
Flushed skin. Your skin may turn red as your body temperature increases.
Rapid breathing. Your breathing may become rapid and shallow.
Racing heart rate. Your pulse may significantly increase because heat stress places a tremendous burden on your heart to help cool your body.
Headache. Your head may throb.
Since it's highly unlikely that you and I are going to hike with a rectal thermometer (okay, okay, you never know), please watch out for the external behaviors. Interestingly some of the symptoms are similar to hypothermia, without the shivering. Any time you or someone in your party begin to feel a change in mental state, sick to your stomach, it's time find shade.
Even if you think you might be overheated, it's time to stop and rest and find shade and water. According to this WebMD article, more often folks over fifty are susceptible, but even younger athletes can experience serious injury. The brain and major organs are at high risk once the body reaches 104 degrees F.
PLEASE NOTE: if the person who is experiencing heat stroke is NOT an athlete and the heat stroke is not caused by physical exertion, do NOT use ice. As the article explains, if you're dealing with older people, children or those with chronic conditions, this sudden change of temperature can be dangerous.
If you're anything like I am, and I like to get my exercise in every day, it might be wise to consider some changes to your workout times, your regular routines or where you work out when the forecast indicates extreme heat. While it's not as much fun to run on a treadmill, it's short term, and can prevent worse issues later. I regularly wake up at around 3:30 am, and while usually I spent those first few hours writing, when it's this hot, I'm wiser to hit the road before the sun hits the pavement as well. It's best to build those habits now, for we don't know what's coming, and the sooner we are accustomed to making weather-related changes, the better.
Bottom line, as the first article stated, know your limits. If you have never been in such conditions before, do not expect to be able to do the same things at the same intensity level. Put your health first, and be ready to play another day.
Thanks for reading! If you enjoyed this story, here's my hopefully gentle way of ushering you to click the box below to follow my stuff. When you do that, I'll know you're comfortable with hearing from me once in a while.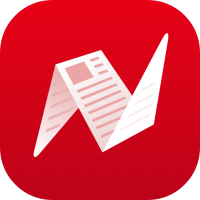 This is original content from NewsBreak's Creator Program. Join today to publish and share your own content.