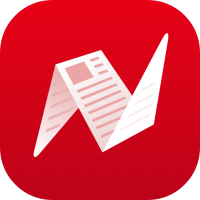 You can get in shape under quarantine. AND after sixty.
If this isn't you, don't feel badly. Look, It's not me any more either. The above photo (it's mine) was taken close to four years ago. The good news is that I kinda sorta still look like this. The bad news is that the kinda sorta has to do with four years in the interim.
As in, especially this year. Oy, 2020.
I was sixty-four in that photo. By all means, in the absolute best shape of my life. Since then, well. Rotator cuff surgery, a bad car wreck...poo occurs. However, and this is what I love about the hard work you and I are willing to put in.....
...every single bit of hard work you ever invested in your body is still there.
Might be in hiding.
Okay, okay. It might be in hibernation.
But it's still there.
As I write this on Boxing Day 2020, I just finished setting up much of my downstairs gym. The fifteens I have in my mitts in the shot above are now a few feet away from a cheap TV where I can amuse myself with watching Draft Day for the seventy-third time (did I say that the DVD player was also cheap? The eject button doesn't work) while punching out pushups and curls.
Happily I already had a small setup of weights before the words "home gym" became a thing.
These days, Play it Again Sports is bereft of things like rowing machines. Ask me. I tried. Sigh.
Here's the piece, guys. This morning I got an email from a 78-year-old woman who dumped 45 lbs during quarantine. But wait, there's more. She's fixing her teeth. Updating her wardrobe. Because she is in the mood for love, and she likes fit guys.
Me too. She figures that if she wants a fit and healthy guy, you gotta show up fit and healthy. So when lockdown rolled over her little farm, she got to work. My kinda girl. I love how she is purposing her quarantine time to get ready for Life After Covid. Okay, if there IS Life After Covid. We are assuming as much. I have to train for my Next Big Trip. That would be in June. Fingers crossed. Meanwhile, we train.
Glee and I are both farm girls. Farm girls grow up strong. And to my point above, if you have done the work, the body remembers the work. And yes of course, it will also flail you for a while when you choose to start back up (kindly, please, with restraint), but those biceps and quads are coming out to play again. They were simply waiting for you to get around to asking them to flex a little.
Best news? You are never, ever, EVER too old for this stuff. You may not run the Boston Marathon, but you may alter your options in ways you never imagined. That IS your Boston Marathon.
Deposit photos
Muscle memory is a body's best friend. While I will not tell you that you will get your pre-kid waistline back, or your pre-football season cobblestone belly back, I will tell you that a fitter body is well within reach. Particularly if you manage expectations, exercise a sense of humor as well as your body, and are patient. Did I say manage your expectations?
Right. That.
Two of my favorite female body builders, one in her mid-eighties and one in her mid-seventies, never picked up a weight before 59. In all fairness, that may not be your thing. The point is not about bodybuilding per se.
It is about choosing to use your time under quarantine to take care of yourself. Especially as we age, we need both aerobic work of some kind combined with weight bearing work of some kind.
Key words: exercise of some kind, and what works for you, that you will do. That gives you joy, that you will do consistently. That you will support with dietary habits that work for you. Not for me, not for Glee, but for YOU.
How fit you are (note I didn't say how thin) is driven primarily by your food habits. I'll handle that in other articles. Suffice it to say that exercise is NOT a weight loss program. But movement, a good deal of it, is an essential piece of the fitness prescription. Which includes if you're wheelchair-bound.
I'll be writing about these kinds of things a lot. I will share my journey, hopefully make you laugh, give you hope and perspective, and share other folks' stories along the way. I am deeply motivated by people who are willing to do the work to give themselves options later in life. You do NOT have to look like a fitness model to be happy.
All right, all right. Maybe I would be happier if I looked like a fitness model but I would have no life outside the gym and the produce section of my local Kroger's.
However, to be happier, you do want a body that serves you, and serving yourself three extra helpings likely won't do that.
Deposit photos
So this isn't about "be like me." Or be like Glee. This IS about facing down our aging bodies, and we're all aging, thank you, and taking the time we've been given to perhaps redirect a few habits. I've done a good bit of that myself, so this is from experience. You can make the quarantine work for you if you're willing to do the work during quarantine.
Stay tuned.