All over the world, people are eager and eager to learn about their family heritage. Especially, now that the Pandemic has shown how quickly one can become isolated and not feel a part of the "tribe."
This lack of connection has shown how modern families are complicated, isolated, and confused about their roots. This past year and a half have separated the closeness and opportunity to share family stories with loved ones.
People everywhere feel some of the emptiness in their life when talking about close family relationships. They hunger for morels of information that will tell them about who are and why they do what they do. They look to the past for information about their life and the future of their children.
Storytelling is an Ancient Art
For many of us in this culture, we've forgotten how to share stories. And yet, each of us has a very personal story to tell. The experiences, lessons, trials, and triumphs we have encountered can enrich the lives of those we love and many who will never know us personally.
Most of us have some knowledge of at least two generations back. Either we were lucky enough to spend time with our grandparents or our parents would share stories about them and their parents. We can reflect on their lives to gain strength to overcome adversity or courage to find a meaningful path for ourselves.
"Let me tell you a story..." is one of the oldest invitations in the human experience. The sharing of wisdom and memories builds not only relationships but communities.
Tell Your LifeStory Now
As a founding member of the Montana StoryKeepers and the Association of Personal Historians, I have found the title wave of interest in finding family roots in tales, legends, and memories is at an all-time high.
Perhaps you have been prompted by your spirit, your children, or your own need to move your message into a memoir. Now is the time to gather the various thoughts, papers, photos, and mementos and begin to share your lifestory.
There are a number of classes being offered online or you can simply begin on your own. Make a list of defining moments or pivotal times and decide what you want to share. Make your lifestory come alive by using the senses and mentioning what is going on in the family, the community, the nation and the world at the time. Perhaps even mention the top songs that were playing on the radio?
Healing Power of Stories
My favorite work as a Personal Historian is gathering the end-of-life stories for the Montana Storykeepers. People are not so much afraid of death as they are of being forgotten. Sharing the important parts of their lives with their families and friends guarantees that they will live forever.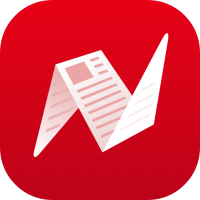 This is original content from NewsBreak's Creator Program. Join today to publish and share your own content.