Korean food lovers, rejoice!
San Luis Obispo residents can finally get a taste of Korean food at Bapjo, a pop-up that usually sets up shop outside of Sally Loo's Wholesome Cafe on Fridays and Saturdays.
There's no shortage of good food in San Luis Obispo, but one thing that is noticeably lacking is any semblance of Korean cuisine. SLO comes up short in authentic East Asian cuisine but there is zero Korean food to be found. The founders of Bapjo started their pop-up with the intention of bringing Korean food to San Luis Obispo after not having any readily available to them outside of their own home.
Their menu is small but solid, with Korean comfort food like Kimchi Fries, Korean Hot Chicken Sandwiches, Galbi, Kimchi Fried Rice Burritos. They also sometimes sell bento meals and kimchi, but their items vary per pop-up. I'm just waiting for them to intro Korean BBQ to the menu! If you're set on a certain dish, it might be a good idea to peruse their site or Instagram page beforehand as they don't always have every item available.
The minute I heard there was a Korean food pop-up in town, I was there. They only had three things on the menu that night, and you bet I ordered all of them and had no regrets. Their Korean Hot Chicken Sandwich ($12) is made with "boneless, skinless chicken thigh marinated in buttermilk overnight, dredged in seasoned flour, and double-fried for extra crispiness. The thighs are dipped in our house-made spicy Korean sauce and served on toasted Back Porch Bakery brioche buns, with garlic aioli, pickles, and house-made slaw." The sauce and the heat on the fried chicken was perfect, and the sweet pickles made for a good companion to the chicken.
The Kimchi Fried Rice ($8) is made with "white rice, house-made Napa cabbage kimchi, bacon, grilled onion, spicy bap sauce, sesame oil, sweet soy sauce, furikake." You can even get this in burrito form ($13), where it will be "topped with a fried egg, green onion, mozzarella cheese, and sesame seeds in a 14" tortilla." They only had the rice itself when I was there, and it was simple and hit the spot. Their spicy bap sauce left a nice tingling in our mouths, but we were left wishing for more kimchi in this dish.
And for what I thought was the star of the show, their Kurobuta Pork Kimchi Fries ($10). These fries were topped with "kurobuta pork, roasted kimchi, grilled onion, mozzarella cheese, gochujang fry sauce, toasted sesame oil". These loaded fries were cheesy, saucy, and perfect. They had the perfect amount of zing with the spicy kimchi. Again, I wished for more kimchi--their homemade napa cabbage kimchi is that good. They also have different renditions of the fries, like bulgogi or sans meat.
The Kimchi Fries were the ultimate fusion food, a menu item that mirrored the founders' backgrounds of American and Asian coming together. As an Asian American myself, I dug into this dish gleefully, enjoying all the comforting and familiar flavors coming together deliciously.
I, like many residents of San Luis Obispo, am so happy to have an authentic Korean business in town, even if only for a couple hours on the weekends. I'm still holding out hope that Bapjo can become a permanent establishment in SLO and introduces more people in the area to delicious Korean cuisine!
For the most up-to-date information on where their pop-up will be next, visit them at bapjokorean.com or their Instagram at @bapjokorean.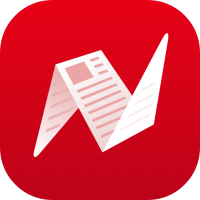 #Reopening