On March 18, fifteen people assembled in the abandoned Willy Wong playground in Chinatown, heads bent against the evening storm. 
They offered a minute of silence for the eight victims of the Atlanta mass shooting a couple of days before, six of whom were women of Asian origin. Then Forrest Liu broke the silence to provide the gathered community instructions.
Liu established the San Francisco Chinatown Safety Patrol with Anthony Su, 23, to be an extra pair of eyes over a district beleaguered by terror and confusion over how to react to a visible surge of anti-Asian discrimination.
From March 2020 to the end of February, the Stop AAPI Hate monitoring initiative documented almost 1,700 cases of anti-Asian bigotry in California. According to media coverage, at least 15 people of Asian origin have been kidnapped, beaten, or murdered in San Francisco this year.
Protests against aggression have increased in scale and frequency. More than a hundred hate-crime measures have been passed in the state legislature. In largely Asian communities, San Francisco expanded police and anti-violence youth patrols. Funds have been collected for victims and private protection by online fundraisers. And there are self-appointed protection guards, such as Liu's.
Liu's party has been walking the streets of Chinatown since February, answering concerns from local business owners and locals, engaging in street disruptions, and making findings with police. He urges his volunteers to keep an eye out for unusual behavior, such as idling vehicles and people loitering outside ATMs.
However, several Asian American advocates have expressed concern about volunteer patrols, claiming that they could unwittingly raise conflicts between police and other disadvantaged communities, such as Black and homeless people.
"My concern is that these efforts can be problematic if they engage in racial profiling, if they do not receive the proper culturally responsive training and bystander intervention training to respond to complex issues," said Lai Wa Wu, policy and alliance director of San Francisco's Chinese Progressive Association. "If that doesn't happen, it could possibly lead to dangerous interactions."
Liu sees his organization as a link between the police and the residents of Chinatown. Although it is the police's duty to prevent assaults, Liu says he assists local business owners in interacting with homeless persons.
One reason Wu said she is aggressively partnering with the Coalition of Community Safety to get support for educated, street-outreach programs is to avoid generalizations regarding vulnerable communities. She did accept, however, that solutions to policing should be the target in Asian neighborhoods where there are cultural gaps, immigration problems, and other questions regarding law enforcement.
Meanwhile, Liu's fellow volunteers claim they feel inspired to act.
Most of the volunteers who met that week were first-timers. Individuals shared their motivations for volunteering at the opening icebreaker, after exchanging pronouns and fun details. Rocky Chau referenced the March 17 assault on Xiao Zhen Xie, a 75-year-old woman who battled back. A picture of her swollen face has gone viral on the internet.
Officers Loren Chiu and William Ma of the San Francisco Police Department were inside their patrol car, which was sitting on a street corner not far away. Chiu explained that the Chinese American officers volunteered to be posted in Chinatown because they had "familial ties to the area."
It's essential that we understand how important our support to the Asian community is. We cannot let hate and bigotry lead the way we build our future. 
Stopping and extending a hand when we see something that's not right, offering our support through actions and kindness, while also demanding strict restructurations from community leaders is our duty and right. It's our job to #StopAsianHate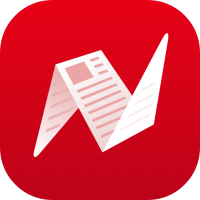 Photo by Jason Leung on Unsplash