Dungeness crab is a favorite local product in the Bay Area and a common mainstay on holiday tables. However, scientists contend that the way it has been caught for over a century is affecting so many whales, adding that their migration habits have changed due to increasing ocean temperatures.
A tool is being built to help mitigate these accidents. It's a tool that utilizes ropeless gear to keep endangered whales and sea turtles from being trapped in fishing lines and being damaged or destroyed. In addition, legislation will mandate crabbers to start utilizing it by 2025.
Commercial fishermen, though, contend that the gear is inefficient and costly, and that the law will worsen a sector still dealing with small fishing seasons for crab and king salmon.
The bill was introduced in reaction to an increase in recorded whale entanglements on the West Coast, which increased from 2015 to 2018. They have subsequently dwindled as fishers improved their methods and the season was cut short many times to preserve whales. 
While only a few whales died as a result of crab gear during that time span, scientists believe that many whales seen weighted down by fishing lines ultimately die from diseases, malnutrition, or drowning.
Crab fishermen have historically used fixed gear, with traps tied to buoys on the ocean's surface by ropes that can entrap whales and other species, particularly when the ropes are lax. Crabbers use ropeless or pop-up gear, adding a spool of rope to each trap and leaving it at the bottom to allow crabs to wander through. As they return, an acoustic signal is sent to the system, instructing the spool to unwind and bob to the surface. 
Less costly models use galvanic timed escape systems, which involve the use of metal gadgets that melt in water for a predetermined period of time and then release a buoy that carries the line to the surface. In this case, the ropes are just in the water for a short period of time, eliminating the possibility of a whale being entangled in one.
AB534, proposed by Assembly Member Rob Bonta, D-Alameda, will enable sport and commercial crabbers, as well as fishers who use traps for spot prawns, sablefish, and spiny lobster, to use the method. The trial is scheduled for April 8.
Similar gear is being tested by New England lobster and snow crab fishermen in Canada. In 2015, federal and state agencies organized a working group of scientists, conservationists, and fishermen to establish ropeless substitutes for Dungeness crab in local conditions.
However, local commercial crabbers who checked the equipment reported issues such as the spools growing too slowly or not at all.
Federal and state money is also available for researching and buying sustainable fishing gear; the National Marine Sanctuary Foundation recently secured a $500,000 grant to oversee further ropeless concept testing.
Nonetheless, several fishermen believe the law goes too far, pointing out that there have been no entanglements in crab gear in California this season and that there was just one last year, and in that situation, the animal was freed.
There is also a concern for the health of the humpback whale herd, which is the mammal most often entangled in coastal waters. Although total levels have increased in recent years, certain humpback whale colonies along the California coast remain vulnerable or threatened.
Proponents of the ropeless gear claim that it would enable crab fishing to continue for a long time, particularly if whale migration trends remain abnormal. Last week, a humpback whale arrived in the bay a month earlier than normal.
To preserve whales, the commercial crab season, which usually stretches from November to June, has also been reduced many times in recent years, most notably last fall. 
If the ropeless gear is permitted, crabbers will be able to use it in the spring, even if the season for conventional gear is closed. 
The California Department of Fish and Wildlife can decide whether the season will resume on April 1 based on whether whales are in fishing grounds.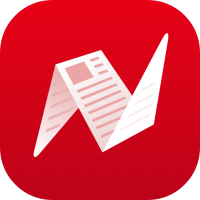 Article Photo Licensed Through Shutterstock.