The threatened California condor, which almost went extinct in the 1970s, would be reintroduced to Northern California for the first time in 100 years, due to a project spearheaded by the Yurok tribe.
The US Fish and Wildlife Service has proposed plans to create "a nonessential experimental population" of California condors under the Endangered Species Act in far Northern California, Oregon, and northwestern Nevada. 
Conservationists would be willing to release many birds into Redwood National Park (Del Norte County) as early as this fall as a result of this intervention.
"Certainly within a year we hope to have birds in the sky. They're going to have to be the pioneers to refigure out how things work and the lay of the land," said Tiana Williams-Claussen, the Director of the Yurok Wildlife Department.
California condors, scavengers of approximately 10-foot wingspan, once spread as far east as Florida but nearly vanished in the 1970s because of lead contamination and habitat loss. 
In the 1980s, the US Fish and Wildlife Service spearheaded a captive breeding campaign, after which they were released in Arizona, Baja California, and California, including Pinnacles National Park and Big Sur, where they have steadily re-established colonies. There are now 200 in California and about 330 in total.
Paul Souza, the regional director for the United States Fish and Wildlife Service's California-Great Basin Area said that "The California condor is a shining example of how a species can be brought back from the brink of extinction through the power of partnerships."
This time of the year, live webcams showing condor nests perched on cliffs or in redwood trees, with parents tending to bald and fuzzy hatchlings, are common. However, their participation has been shaky: Lead toxicity from ammunition, which condors absorb by consuming the carcasses of animals slaughtered by hunters, is also the leading cause of their extinction in the wild. 
The latest wildfires have introduced a new threat, as the Dolan Fire, which swept through Big Sur this summer, killed 12 adults and two chicks.
Kelly Sorenson said that "It was a horrible year. The population actually went backward for the first time in its history." 
Sorenson is the executive director of the Ventana Wildlife Society, which co-manages the Big Sur and Pinnacles condor projects and advised Williams-Claussen on the proposed Northern California plan.
The aim is to release four or six captive-bred juvenile condors each year in various locations in Redwood National Park, which overlaps with ancestral Yurok land, for a duration of 20 years. The 2- or 3-year-olds would then spend a few months in a release center being acclimated to their new surroundings.
Condors have vast domains, which explains why their current range could cover three nations. They mate at the age of 6 or 7 and live to be about 60.
Williams-Claussen oversaw experiments to assess if the region was appropriate for the vulnerable bird in anticipation of creating the new population. This involved getting up before dawn to capture turkey vultures and ravens, who are linked to condors, and checking their blood for lead. Her team has gathered tests of aquatic mammal carcasses, which may be potential food sources for condors, to assess quantities of the deadly pesticide DDT, which persists in the atmosphere long though it was outlawed in the 1970s.
According to Williams-Claussen, all chemicals tended to be at smaller amounts than in other regions where comparable research has been conducted. 
The tribe reached out to local hunters to encourage them to turn from lead bullets, which were recently declared illegal in California, to copper bullets.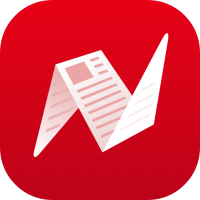 Article Photo by Sebastian Seck on Unsplash