A Black man has filed a lawsuit against an Alameda County hotel, arguing that one of the hotel managers discriminated against him and berated him when he was talking on the phone in the hotel parking lot last year.
Last April, Dramaine Vinegar and his fiancee booked a three-night stay at the Fremont Marriott Silicon Valley. According to the suit, Vinegar sat in his car in the hotel parking lot on the second-to-last day of his visit to make a conference call.
A driver, according to Vinegar, pulled up behind him, then a hotel manager, William Gheen, got out and ordered Vinegar to "Get the f — off the premises."
The lawsuit names Gheen, Marriott International, and the hotel's franchisee and management firm, Fremont Hotel Operating Co. and Remington Hotels.
Vinegar said in an interview with the Chronicle that he told Gheen he had a "motel" room. According to the lawsuit, Gheen responded by saying, "It's a hotel, not a motel."
The two began to quarrel in the hotel lobby, which Vinegar recorded on his cell phone.
"I'm a customer. I've been here for two nights. You got out your truck, and you told me to get the f — off of private property without even addressing me properly," Vinegar says in the video to Gheen. When Vinegar asks Gheen for his name, the manager walks away while giving him his middle finger, as seen in the video.
Marriott International referred concerns regarding the lawsuit and the event to the hotel's franchise business. Remington Hotels and the lawyers who have handled the Fremont Hotel Operating Co. have not issued any statement. 
In the video, two more workers from the hotel can be seen not doing anything about what was going on at the moment.
The phone numbers mentioned under Gheen's name have all been disconnected. Nobody with Gheen's name works at the Fremont Marriott, according to workers who have answered the phone at the hotel.
Though there is no evidence of Gheen using racial slurs in the clip, Vinegar told The Chronicle that he felt stereotyped from the start of their interaction. Vinegar said that if he had been white, he would not have been handled in that manner "in a million years."
"I'm 100% certain if I was white, he wouldn't have addressed me like that," Vinegar said.
Jason Kafoury of Portland, Ore., one of Vinegar's attorneys, described the event as part of "a trend of white management in hotels walking up to paying guests and racially profiling them to try and clean out lobbies and parking lots."
Kafoury's law firm is active in more than a dozen cases alleging that hotels are actively discriminating against Black travelers.
Vinegar, who resides in San Jose, said that he had to end up leaving the hotel that night. Afterward, the hotel contacted him after he left a review detailing all the turmoil he had to experience. The hotel wanted to give him a free room and told him to contact their corporate office. Vinegar claimed that at that point, he had already consulted an attorney about the event.
As a Black male, Vinegar said he has been exposed to "certain looks, certain stereotypes," but none as overt as what he experienced at the hotel. 
The case would not dictate monetary damages, although Vinegar has stated that before being employed, he wants hotel managers to be checked for possible racial prejudices.
"For the most part, I'm hoping that people will understand that they have to treat all races the same," Vinegar said. 
Hopefully, the lawsuit can bring change and action to those hotels with managers who keep profiling and treating Black people that way, change needs to come in some way.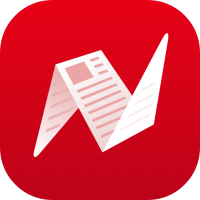 Article Photo Courtesy of Dramaine Vinegar