Following the longtime panelist's infamous defense of friend Piers Morgan, former coworkers accused her of racist language and behavior.
Sharon Osbourne has left The Talk after a fiery on-air defense of pal Piers Morgan, during which she demanded co-star Sheryl Underwood to "educate" her about racism.
The news comes two weeks after the March 10 incident, which was accompanied by several claims of racist remarks made by Osbourne, these claims came from former co-stars Leah Remini and Holly Robinson Peete.
Late Friday afternoon, CBS announced the expected departure. They said in a statement:
"The events of the March 10 broadcast were upsetting to everyone involved, including the audience watching at home. As part of our review, we concluded that Sharon's behavior toward her co-hosts during the March 10 episode did not align with our values for a respectful workplace." 
"We also did not find any evidence that CBS executives orchestrated the discussion or blindsided any of the hosts. At the same time, we acknowledge the network and studio teams, as well as the showrunners, are accountable for what happened during that broadcast as it was clear the co-hosts were not properly prepared by the staff for a complex and sensitive discussion involving race. 
"During this week's hiatus, we are coordinating workshops, listening sessions and training about equity, inclusion and cultural awareness for the hosts, producers and crew. Going forward, we are identifying plans to enhance the producing staff and producing procedures to better serve the hosts, the production and, ultimately, our viewers."
Meghan Markle's conversation with Oprah Winfrey  in which the Duchess of Sussex claimed discriminatory behavior inside the British Royal Family is the source of Osbourne's on-air downfall.
Just like Piers Morgan, who sparked attention when he called Markle a liar on Good Morning Britain, marching off the stage, and then leaving the ITV show after many saw his words as discriminatory.
When Osbourne defended Morgan on The Talk, the conversation soon devolved. At one point, she even requested that Underwood, a black woman, justify to her why Morgan was being labeled as a racist.
"Educate me, tell me when you have heard him say racist things," Osbourne said to Underwood. "I very much feel like I'm about to be put in the electric chair because I have a friend, who many people think is a racist, so that makes me a racist?"
Watch the tv incident here:
Osbourne apologized on Twitter, but the show halted production on March 15 due to an internal inquiry. From there, it just grew worse for Osbourne.
Remini joined the discussion after Robinson Peete accused Osbourne of getting a hand in her own expulsion from The Talk, claiming Osbourne had alluded to her as "too ghetto." 
During an interview with journalist Yashar Ali, actress and activist Leah Remini alleged that Osbourne had made racist remarks regarding former colleague, and Chinese American woman, Julie Chen; homophobic remarks about The Talk maker and then-moderator Sara Gilbert, and anti-Italian slurs about Remini herself.
Osbourne, who was first repentant on Twitter, later went on the offensive after the show's suspension. 
She spoke with Variety and Entertainment Tonight, saying that she had been "set up" by the producers of the show and was being used as a "sacrificial lamb." 
Her publicist also released a statement, responding to Remini and Robinson Peete's remarks, saying: "The only thing worse than a disgruntled former employee is a disgruntled former talk show host." 
Osbourne is a one-of-a-kind figure in 21st-century television culture. The British national rose to fame in the United States in 2002 with the wildly popular debut of MTV's The Osbournes, a docuseries that opened the way for a new wave of reality stars. 
She then had her own brief chat show and a stint as a judge on America's Got Talent before settling into The Talk as her full-time gig. 
Now, we will need to wait and see where her career heads after all the turmoil.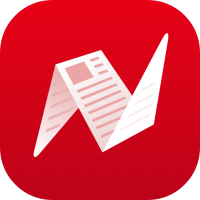 Article Photo Licensed Through s_bukley / Shutterstock