Firefighters rescued a woman who was trapped in a sewer about 2.5 meters deep, located on a busy avenue, the woman had been reported as missing for weeks.
According to authorities, the woman was rescued after a passerby heard her calls for help and called 911, after which firefighters responding to the call extracted her from the storm drain with a ladder and harness.
Police ruled out that it was against her will and that there is any type of crime involved.
They stated that the woman was "extremely lucid" during her interview with investigators and that although her version of events was "unusual," she did not fit the standards for a baker act.
A police spokesman said that the woman told firefighters she had been there for a "significant amount of time, maybe days, maybe weeks," a fact they must confirm when they interview family and friends. White added that "by far, it was the most bizarre case" his team had ever responded to.
The authorities stated that the woman said she went swimming in a canal near her boyfriend's home on March 3, then she came upon a backdoor near a shallow section of the canal while swimming.
She approached the doorway and discovered a tunnel, which sparked her interest sufficiently for her to enter, then went into another tunnel and then another until she discovered she was lost.
As she stated to local Police, she had been walking through the drainage system for three weeks until she saw the entrance of the sewer where she screamed for help and from which she was rescued.
She was found unclothed and unable to stand on her feet, with a scraped knee and leaves on her skin.
She said she noticed some light near the storm drain where she was discovered and chose to sit there because she realized people were walking above.
A woman who was walking by called the police to report the unbelievable discovery, according to a 911 call obtained by The Post:
"Hi, yes, there's somebody stuck in a sewer over here," the caller told a dispatcher. "There's a lady stuck in the sewer, yes … she can't get out, she's screaming for help."
The County Sheriff's Office said the woman had been reported missing on March 3.
On Tuesday, Dani Moschella, a spokeswoman for the Fire Department, noted that in that "dangerous location" the woman likely had to deal with rats, snakes, other animals, and bugs while she was there, as well as the "terrible" odor she had to endure.
"She was lucky," Moschella said. "I don't know how much longer she would have been okay down there. The idea that somebody might be down there for any length of time is disturbing. It's dirty, dangerous, there's snakes, rats, garbage, dirt and leaves, anything that's on the street that washes into a sewer, and it smells terrible."
"We rescued ducklings, kittens, and puppies, and this is the first time anyone can remember seeing a person down there," she acknowledged.
The woman had scratches and was referred to a local hospital, authorities said.
The unusually dry weather this month in the region where this took place, could have been both a blessing and a curse for the lady.
The region has received only.55 inches of rain, according to the National Weather Service. This time of year, the total amount of rain is 2.62 inches.
According to officials, a strong rainstorm may have drowned the lady. However, she might have also collapsed from exhaustion if it hadn't rained.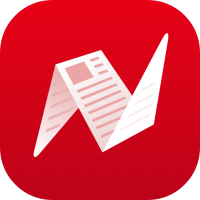 Article Photo courtesy of The Fire Rescue Team