The Boy Scouts of America has received more than 82.000 claims of sexual abuse, and now are planning to create a settlement fund for the survivors.
The organization said in a court filing that they will establish a settlement fund of at least $300 million. 
Back in February, the organization had to file for bankruptcy protection after receiving accusations of more than 82.000 cases of sexual abuse. 
In order to come up with the money to reach a settlement, they will sell their treasured collection of Norman Rockwell's art.
The Boy Scouts listed approximately 60 works of art by Rockwell in a reorganization agreement submitted in federal bankruptcy court in Delaware at the beginning of March, with the proceeds going toward a $300 million settlement fund for the sexual assault victims.
It was uncertain whether or not the collection had been appraised, and if so, for what amount. The Boy Scouts' 379-page court filing did not contain values for each item of artwork, and the organization did not comment on how much they would seek to sell it for.
Many of the works are oil on canvas and were commissioned by the Boy Scouts through the years to Rockwell, who was the art director of Boys' Life, the organization's monthly publication at the time.
The Boy Scouts said the following about their settlement plan in a statement:
"The plan demonstrates that considerable progress has been made as we continue to work with all parties toward achieving our strategy to provide equitable compensation for victims and address our other financial obligations so that we can continue to serve youth for years to come."
History of Abuse
Back in 2019, TIME reported how the allegations and the abuse problem were far more serious than anyone knew. 
Around the same time, a team of lawyers announced that they had gathered evidence from at least 428 men and boys whose reports of abuse, molestation, and harassment suggested that the Boy Scouts' sexual abuse problem is much worse than the association had previously admitted. 
Several of these men spoke out, and some of them detailed their accusations of harassment.
These survivors hoped to shed light on an issue that affected them and thousands of others and that was caused by the hands of the Boy Scouts, an organization that for 111 years committed to teaching young men proper manners, useful skills, and a sense of right and wrong.
Lawyers representing the ex-Scouts have talked of the organization as one that has betrayed not just the abused boys and men, but the whole country. 
Since the Boy Scouts of America is a federally chartered non-profit, they are expected to send regular reports to Congress, and lawyers representing the former Scouts argue that the organization always neglected to provide details regarding harassment claims in such reports.
One of the lawyers said that in the reports, they were talking about themselves as a wholesome organization, when in fact, "they were kicking out child molesters at the rate of one every two days for 100 years."
Studies show that survivors of sex abuse, especially young ones, are very likely to develop psychological and physical disorders throughout their lives. 
Compared with nonabused adults, those who experienced childhood abuse are more likely to engage in high-risk health behaviors, experts say.
At the end of last year, the organization still had a sizable membership of over two million youth participants aged five to 21. However, this is roughly half of what it was in the 1970s, a decrease that coincides with increased scrutiny of the organization.
If we stop and think about all of the trauma and suffering that these survivors had to experience, no amount of money comes close to repair what this organization broke.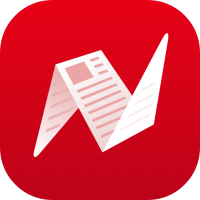 Article Image Licensed Through Shutterstock.