91-year-old Leola Jordan was stabbed in her home two decades ago.
The mother of seven was loved by her entire community, and Leola Jordan treated everyone like her children. Therefore, when the grandmother was found stabbed nearly forty times in her home back in 1998, the residents of Picayune, Mississippi, were shocked.
Nothing had been taken from her home on Washington Street, but DNA was left behind at the crime scene, though the technology wasn't quite there yet. The evidence was eventually left in storage and the investigation, despite multiple witness statements, quickly went cold.
In the two decades since Leola's murder, each new detective that comes into the Picayune police department reviewed the case, with investigators hoping that new and fresh eyes would help bring something to light.
"The horror of seeing how Leola was stabbed to death so viciously in her own bedroom in her nightgown at the age of 91 is what made everyone not want to give up," Cold Justice's Kelly Siegler told Oxygen recently.
Last year, Captain Rhonda Johnson reopened Leola's case, in the hope of finally solving it. What came next shocked the community Picayuna.
47 year old Sergio Williams was arrested after his DNA matched with the sample left at the crime scene. Williams is Leola's grandson.
A mixture of the DNA sample and witnesses statements saw Williams arrested and he remains detained at Pearl River County Sheriff's Office. He's not yet entered a plea and it's unclear whether he's obtained a lawyer.
Now, the Cold Justice team explains how they worked their way through the DNA samples and found Williams on their new episode.
"The main thing was the DNA," said Captain Johnson. "We're a small department with limited resources and we can't afford to send that stuff off and just test 11 or 12 samples of one nightgown. They did that. We got positive DNA on the nightgown."
A Touch Of Evidence will air on Saturday, July 24 on Oxygen.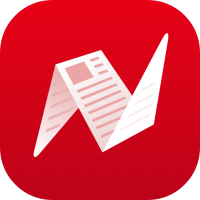 This is original content from NewsBreak's Creator Program. Join today to publish and share your own content.