The Olympics are in full swing and not many people were more excited to see the women's skateboarding events than the members of Skate Like a Girl. Skate Like a Girl is a non-profit organization that focuses on empowering young women and trans people in skate communities, especially in their three locations; Seattle, Portland, and the SF Bay Area.
All three locations hosted a watch party for the Olympic skateboarding event, welcoming all ages to catch the action together on July 25th. The locations partnered with local breweries and bars to tune in to the street skating semi-finals and finals. Skate Like a Girl Seattle hosted its event at Bad Jimmy's Brewing Co., in the Ballard Brewery District.
The event had a great turnout, with people of all ages gathering to watch the street skaters compete. Seattle Council Member Dan Strauss made an appearance and even tried his hand (or foot) at a few skate tricks.
The American women's street skateboarding team is made up of Samarria Brevard, Mariah Duran, Alexis Sablone, and Alana Smith. The team is made up of a diverse group, with a range of ethnic backgrounds, sexual and gender identities even amongst just the four individuals.
Japanese skater Momiji Nishiya won gold at only thirteen years old and is an inspiration to many of the younger fans who were in attendance at the watch party.
This kind of representation is so important for organizations like Skate Like a Girl. "I was so afraid to skate for so long. Not because skating itself was so scary, but because the community seemed so unwelcoming," explained one attendee, Lucy, who has started skating in the past year.
After discovering Skate Like a Girl Seattle, Lucy has changed their view of the Seattle skating scene. "It's good to finally be surrounded by some queer and women skaters, it's good to have a space where I feel like not all eyes are on me and judging me."
Skate Like a Girl is fierce in its mission to make people feel welcome, regardless of where they fit into the stereotypical view of what a skater is supposed to look like. They host youth summer camps, weekly women and/or trans skate sessions, an adult skate camp retreat, and many more community events that are open to all ages and abilities.
Their website is also the host of a series of tutorial videos, so that people can gain skating skills at home. This is one of the ways that they make sure to include everyone, even those who don't want to leave their homes to feel like part of the Skate Like a Girl community.
In addition to their in-person programs and video tutorials, Skate Like a Girl offers financial aid for all of their programs. They also provide a virtual and free copy of their program tool kit, which is a comprehensive explanation of their mission, values, how they teach, and advocacy and allyship, including a guide to understanding and respecting the pronouns of all skaters and team members.
They are currently taking applications for a Youth Advisory Board for ages 13-22 to be directly involved in the programming, content, and other projects for Skate Like a Girl.
Events like the Olympic watch party show people of all ages, genders and sexualities that there is a place for them in the skate world and that they are not only welcome, but are wanted in the community.
If you want to learn more about Skate Like a Girl, or get involved as a participant, volunteer, or board member, visit their website, www.skatelikeagirl.com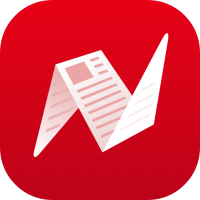 This is original content from NewsBreak's Creator Program. Join today to publish and share your own content.