Aretha Franklin zooms to new fame: From a new Post Office, to her freeway to a top film and now, the №1 song of all time
Aretha Franklin is gaining new "Respect," as her version of that song this week ranks as the №1 song of all time, joining the "Respect" film and a Detroit Post Office and highway named in her honor.
Franklin died in August 2018, but the new accolades are growing. Just as her "honorary niece," Whitney Houston took a Dolly Parton hit ("I Will Always Love You") and made it an even bigger hit, Franklin took an Otis Redding song and transformed it forever.
"Otis Redding wrote 'Respect' and recorded it for the Stax/Volt label in 1965," Rolling Stone explained. "But Franklin took possession of the song for all time with her definitive cover, cut at Atlantic's New York studio on Valentine's Day 1967. 'Respect' was her first Number One hit and the single that established her as the Queen of Soul."
The music magazine revamped its "Top 500 Songs of All Time" list for the first time in 17 years, knocking Bob Dylan, John Lennon, and the Rolling Stones out of the top three spots. Critics called the new list "more woke."
"In Redding's reading, a brawny march, he called for equal favor with volcanic force," Rolling Stone added. "Franklin wasn't asking for anything. Instead, she sang from higher ground: a woman calling for an end to the exhaustion and sacrifice of a raw deal with scorching sexual authority. In short: If you want some, you will earn it."
The film 'Respect' similarly focuses on transforming your identity
The movie "Respect," starring Jennifer Hudson, was released in theaters in August, showing how we each fight a battle for our identity:
Who others expect us to be.
How we find our true identity, who we were born to be.
"I'm still trying to figure out who I am," she explains. I'm not sure yet, but I'm trying to find the answer."
The film starts in her native Detroit in 1952, where a 10-year-old Franklin grew up as the star child singer of one of the best-known preachers in Detroit and the world, the Rev. C.L. Franklin, a mentor to Martin Luther King.
We hear her sing. Listeners conclude, "She's ten, but her voice is going on 30," as her father trots her out to entertain his dinner guests and congregation. Her estranged mother teaches her:
"Your daddy doesn't own your voice. Nobody does but God and you don't ever have to fear a man. You understand? You are so worthy. Don't you ever let anybody tell you otherwise."
The stars she respects most teach her she can't merely imitate people she admires but must find the unique music perfectly capturing her gifts and what moves her most in life: Her mission and story she must share.
The minister's daughter knows "we must honor the gifts that God has given us," that she was born to sing, but how? Should she do things the way her father wants or listen to her mother? Or all the men who come into her life?
When she faces struggles, she's taught to turn to a higher power asking the critical question, "What is the white man compared to God?"
Early on, she lived with division: her parents were divorced, and her mother died of a heart attack just before her 10th birthday. Young Aretha was silenced by the loss, not wanting to speak — or sing.
Seeking to find a way to fill a hole left in her life, she finds flawed replacements, becoming a mother at an early age and moving from one broken relationship to another.
While many of her peers gain stardom through the local Motown Records, her father wants her to sing with "the best," sending her to New York and Columbia Records, where she has one lackluster record after another.
We follow her on the struggle to find her authentic voice and identity, to gain the respect she needs. But, ultimately, she finds her real identity and purpose by knowing she must return to her faith and Gospel roots and her most tremendous commercial success singing "Amazing Grace."
But she is best remembered for "Respect," her first top hit, which helped her rate No. №1 on the 100 Greatest Singers of All Time list in 2008.
The new Rolling Stone ranking puts her on top with a top-five list including "Fight the Power" (Public Enemy), "A Change is Gonna Come" (Sam Cooke), "Like a Rolling Stone" (Bob Dylan), and "Smells Like Teen Spirit" (Nirvana).
In late 2020, a portion of Detroit's Lodge Freeway became the Aretha Franklin Highway. Before leaving office, Trump signed legislation naming a Detroit Post Office in her honor.
As Franklin learns in the film, "Don't let nothing come between you and your music. Music will save your life."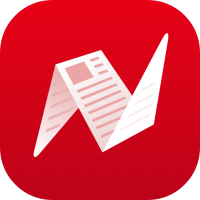 This is original content from NewsBreak's Creator Program. Join today to publish and share your own content.