Notices arrived Saturday saying benefits are cut off immediately, the state announced over a holiday weekend devoted to labor, work
More than 442,000 Michigan residents received notices Saturday saying previously scheduled benefits are gone effective Labor Day, the day when America celebrates labor, workers, and work.
"My MiTalent.org account still shows I have 16 weeks of unemployment left, counting the two weeks of enhanced benefits I was supposed to collect today for the last two weeks," one Michigander lamented. "But today, Labor Day, I logged on like I do every other Monday — and it's all gone. Nothing."
Nationwide, more than 7 million Americans learned their benefits were cut off due to the March 2020 Cares Act funding expiration. Officials from the Biden administration said over the weekend they wouldn't seek to extend the benefits.
Michigan response to the end of the benefits was unique
Two-dozen Republican-controlled states cut off the funds early to encourage people to go back to work, but Michigan was different:
The Republican Legislature sought to cut off benefits weeks ago, saying it would encourage people to fill vacant jobs.
Democrat Gov. Gretchen Whitmer opposed a harsh cut-off without warning, yet individual unemployment accounts showed funds would continue for weeks.
State notices of the end of federal dollars arrived Labor Day weekend.
Four different programs cut off
Impacted unemployment funds include people receiving support from the following programs:
Pandemic Unemployment Assistance, which provided benefits to people who usually didn't qualify for state unemployment, such as self-employed or gig workers.
Pandemic Emergency Unemployment Compensation, which offered an additional 53 weeks of support to people who had exhausted state claims.
Pandemic Unemployment Compensation.
Mixed Earners Unemployment Compensation.
Most state recipients received $362 per week in state benefits they expected to continue after Labor Day plus $300 per week from the extra federal funding that expired Labor Day.
In addition, MEUC recipients received an added $100 week for people who previously earned at least $5,000 in net self-employment income.
Since March 2020, Michigan's Unemployment Insurance Agency paid out $38.5 billion in jobless benefits to 3.4 million Michiganders, primarily through federal pandemic-specific programs.
Rep. Young: Numerous errors
Rep. Stephanie Young, D-Detroit, recently told a hearing that her son and thousands of others were told to re-submit their unemployment claims only to receive letters saying they needed to repay past benefits to the state.
As of July, at least 256,000 fewer Michiganders were working than there were in February 2020, before the pandemic impacted the economy, according to the Michigan Department of Technology, Management, and Budget. But the state also said just 43,000 more state residents were considered unemployed now than in February 2020.
Olson: Temporary benefits are gone, but you have other options
"These federal programs provided much-needed financial relief to those who experienced job losses as a result of the pandemic," Liza Estlund Olson, acting director of the Michigan Unemployment Insurance Agency, said in a statement.
She added: "We want to make sure Michiganders who have been receiving these temporary benefits are aware of other resources available to help them get back on their feet and find new employment opportunities."
Olson said other options for people losing checks include: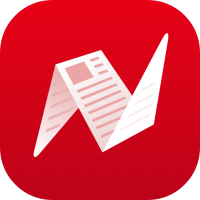 This is original content from NewsBreak's Creator Program. Join today to publish and share your own content.