Michigan's Lansing Diocese is a global role model for evangelization, but it's still shrinking in low-growth Rust Belt region
The founder of the Catholic Church "appointed 70 others, and sent them on ahead of him, two by two, into every town and place where he himself was about to come" (Luke 10:1).
The Church grew for another 2,000 years — except in places where shepherds became isolated. Now, the Church is returning to the "two by two" concept as it realigns "resources for mission."
The 10-county Diocese of Lansing, Michigan recently unveiled the recommendations of a two-year effort to realign its resources (people, buildings, and infrastructure) to better serve the Church's mission to "Go out and make Disciples" (Matthew 28:19).
"How can the 10-county Diocese of Lansing go on mission together?" Father Mathias Thelen, chairman of the committee, asked. "The local Church is the diocese… One member of the Body cannot say to another, 'I have no need of you'... How can we best align for mission?"
Fr. Thelen: 'This is one of the hardest things I've ever done'
Calling the task "one of the hardest things I've ever done," Thelen said his committee wouldn't recommend closing any worship sites but said he knew future committees would need to review that question.
Instead, the committee followed the lead of a growing number of dioceses (including the neighboring Archdiocese of Detroit), clustering existing parishes into teams of two or more just as Jesus sent out the first disciples "two by two."
The "in solidum" or "Solidarity" model originally detailed by St. John Paul the Great calls for "parish groupings" based on geographic and cultural fit, including 15-minute drive times.
Only the largest, multi-priest St. Francis of Assisi parish in Ann Arbor will go without a new parish partner. The other groups being recommended are:
8 Washtenaw/Livingston Groupings
North Ann Arbor parishes: St. Thomas the Apostle, Ann Arbor; St. Mary Student Parish, Ann Arbor; Old St. Patrick, Northfield Twp.
Eastern Washtenaw parishes: St. John the Baptist, Ypsilanti; Christ the King, Ann Arbor; St. Joseph, Ypsilanti.
Southern Washtenaw. St. Andrew, Saline; Immaculate Conception, Milan; St. Mary, Manchester.
West Washtenaw/Southwest Livingston. St. Joseph, Dexter; St. Mary, Pinckney; St. Mary, Chelsea.
Western Livingston. St. Joseph, Howell, and St. Agnes, Fowlerville.
Southeast Livingston. St. Patrick, Brighton, and Holy Spirit, Brighton.
Northeast Livingston. St. Mary Magdalene, Brighton, and St. John the Baptist, Howell.
7 Genessee/Shiawassee Groupings
Flint. St. John Vianney (including St. Mary Oratory), Flint; Holy Redeemer, Burton; St. Matthew, Flint; Christ the King, Flint; St. Pius X, Flint.
Eastern Genesee. St. John the Evangelist (including Blessed Sacrament Oratory, Burton), Davison; Holy Rosary, Flint; St. Francis Xavier, Otisville.
Northern Genesee. Good Shepherd, Montrose; SS Charles and Helena, Clio; St. Mary, Mount Morris; Our Lady of Guadalupe, Flint.
Western Genessee. St. Robert Bellamine, Flushing, and St. Mary Queen of Angels, Swarz Creek.
Grand Blanc. Holy Family, Grand Blanc, and St. Mark, Grand Blanc.
Fenton Area. St. John the Evangelist, Fenton, and St. Augustine, Howell.
Shiawassee. St. Paul (including St. Joseph Oratory), Owosso; St. Mary, Morrice; St. Mary, and St. Joseph Parish (including St. Joseph Oratory, Gaines), Durand.
7 Ingham/Eaton/Clinton Groupings
Lansing North. St. Mary Cathedral, Lansing; Church of the Resurrection, Lansing; St. Therese, Lansing, St. Andrew Dung-Lac, Lansing.
Lansing South. Immaculate Heart of Mary, Lansing; Cristo Rey, Lansing; St. Peter, Eaton Rapids; SS James, Cornelius and Cyprian (including SS Cornelius and Cyprian Oratory, Leslie), Mason.
Eaton. St. Gerrard, Lansing; St. Michael, Grand Ledge; St. Mary (including St. Ann Oratory, Bellevue), Charlotte.
East Lansing. St. Thomas Aquinas (including St. John Church and Student Center), East Lansing,
Eastern Ingham. St. Mary, Williamston, and St. Matha, Okemos.
Clinton. Most Holy Trinity, Fowler; St. Joseph, St. Johns; St. Mary, Westphalia.
Southeast Clinton/Western Shiawassee. St. Jude, Dewitt, and St. Isidore, Laingsburg (including Holy Family, Ovid).
4 Jackson/Hillsdale/Lenawee Groupings
Jackson. St. John the Evangelist/St. Joseph the Worker; Queen of the Miraculous Medal, Jackson; St. Mary Star of the Sea (including St. Stanislaus Oratory and Sagrada Corazon Community), Jackson; St. Catherine Lebourne, Concord.
The Lakes. Our Lady of Fatima, Michigan Center; St. Rita, Clarksdale; St. Joseph Shrine, Brooklyn.
Hillsdale/Western Lenawee. St. Anthony of Padua, Hillsdale; Sacred Heart, Hudson; St. Mary on the Lake, Manitou Beach.
Eastern Lenawee. Holy Family (including St. Mary of Good Counsel and St. Joseph Oratory), Adrian; St. Elizabeth (including St. Dominic Oratory, Clinton), Tecumseh; Light of Christ (including St. Alphonsus and St. Peter Oratory, Blissfield), Deerfield.
Bishop Earl Boyea said his hopes for evangelization efforts to grow the Diocese (announced in 2012) "may have been a bit naive," adding "it was probably an even bigger dream to hope we might change the culture around us." As Michigan itself struggled to grow (it was the only state to lose the overall population between 2000 and 2010), church attendance declined yearly.
And yet, Boyea said, Jesus's mission for the Church, " to go forth and proclaim the Gospel remains. That is the only reason we are seeking to realign our resources to further the mission of Jesus Christ."
He stressed the Diocese is "not in crisis," and it's "not a crisis driving us, but it is still critical we do what Jesus calls us to do." He added that St. John Paul challenged us in 2000 to "go out into the deep."
Catholic author Matthew Leonard, the founder of Next Level Catholic Academy, stressed, "When St. John Paul II said we're in the 'springtime of evangelization,' it was no cliché. It's a reality taking place right in the Diocese of Lansing. I've seen it with my own eyes."
Sherry Weddell, the co-founder of the Catherine of Siena Institute, said when she is asked to name U.S. dioceses that are "deeply and effectively committed to evangelization. Lansing was at the top of my list... I have also been very moved by the stories of transformed lives and communities that I hear from your diocese and use your stories to inspire Catholic leaders around the world!"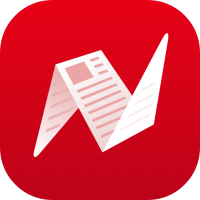 This is original content from NewsBreak's Creator Program. Join today to publish and share your own content.