Road trips before the end of a lease? More than a third of new vehicles were leased in 2019 —it's time to use up your miles?
Car leasing peaked in 2019 — with about a third of all new vehicle deals involving a lease — and now Americans nearing the ends of those leases are hitting the road to use up their miles.
If you own a car, low miles add to its value, but everyone who leases is literally "buying a certain amount of miles" over the course of their lease (typically two to four years) so using all your mikes (without going over) is always a goal.
"Not all those who wander are lost," J.R.R. Tolkien explained in The Fellowship of the Ring.
So over a week, we saw Facebook posts from our kids stopping in places like:
Providence, Rhode Island.
Zenelli Pizzeria in New Haven, Connecticut.
The National Seashore in Cape Cod, Massachusetts.
Nantucket, Massachusetts.
Pepe's Wharf Restaurant in Provincetown, Massachusetts.
The spot where the Mayflower landed in Provincetown, Massachusetts.
The Grilled Cheese Gallery and Spanky's Clam Shack in Hyannis, Massachusetts.
C-Ray Lobster in Bar Harbor, Maine.
Kancamagus Highway in White Mountains, New Hampshire.
Big Fatty's BBQ in Hartford, Conn.
Natural Bridge State Park in Massachusetts.
Niagara Falls, New York.
White Buffalo Bar and Grille in Erie, Pennsylvania.
Staying home or remote working during 2020 lockdowns left many with a surplus of miles, so people are trying to "use up" their remaining miles before turning vehicles in.
"The world is a book and those who do not travel read only one page." ― St. Augustine.
Reservation volume up 42%
Guesty, which measures rentals of short-term rental property, reports that U.S. Christmas reservation volume is running 42 percent higher now than in 2019 and twice the rates seen in 2020.
Guesty estimates the average rental rate for Christmas 2021 has jumped from $331 per night in 2019 to $380 last year to $602 for this year.
As Anita Desai argues, "Wherever you go becomes a part of you somehow." My bride and I stopped traveling for three months in 2020, between March 19 and June 19, during the heart of the lockdowns.
But we were back on the road soon after. And by fall, our adult children were joining us at the beach. Of course, now crowds are much larger.
"Travel is fatal to prejudice, bigotry, and narrow-mindedness, and many of our people need it sorely on these accounts. Broad, wholesome, charitable views of men and things cannot be acquired by vegetating in one little corner of the earth all one's lifetime." ― Mark Twain, The Innocents Abroad / Roughing It.
News outlets continue to make dire warnings about the delta variant, with some local governments and businesses bringing back mask mandates.
And yet, popular destinations like the Caribbean, Florida, Mexico continue to see high demand with high or full occupancy rates.
Meanwhile, the new "symbol of French luxury" Cheval Blanc hotel just opened in Paris, featuring the work of more than 600 painter artists.
"I travel not to go anywhere, but to go. I travel for travel's sake. The great affair is to move." ― Robert Louis Stevenson, Travels with a Donkey in the Cévennes.
Poll: 61% call traveling 'therapeutic
A new poll from research company OnePoll found 61 percent of Americans rate traveling as their most therapeutic pastime, ahead of shopping and going to restaurants or bars/clubs. The poll also found:
57 percent said they would spend an extra $1,000 on travel.
In addition, 53 percent said they were planning short-haul trips in the next three months, with more than a third planning flight.
35 percent said beach vacations would most restore them though 42 percent said they preferred traveling to places with smaller crowds.
26 percent said they preferred "relaxation and wellness" vacations, 15 percent preferred "nature" trips, and 10 percent liked to tour cities.
"The journey of a thousand miles begins with a single step," Lao Tzu argued. "A good traveler has no fixed plans and is not intent on arriving."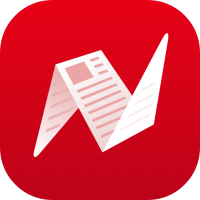 This is original content from NewsBreak's Creator Program. Join today to publish and share your own content.