Britney Spears gained fame singing in a Catholic school girl dress: Is she finally converting?
God's sense of humor? In the 1990s, we parents of Millennials got nervous as our pre-teen kids moved from adoring the purple Barney the Dinosaur to liking provocative Britney Spears.
On Friday, after years of tough challenges, Spears announced on Instagram, "I'm Catholic now," and many Catholics were as pleased as the father of the Prodigal Son seeing their child "come home."
"I just got back from Mass," Spears, now 39 and the mother-of-two, wrote on Instagram, promising more in a future video. "I'm Catholic now … let us pray 🙏🏼 !!!"
Social media exploded with approving comments after the mega-star posed in a blue dress, writing about returning from daily Mass. Only about 1 percent of Catholics attend Mass every day, so news of Spears becoming Catholic (in a Thursday night post alluding to daily Mass attendance) seemed to excite Catholic Twitter all the more.
In replying to Spears and former Little Rascal Zac Mabry, Catholic Answers tweeted, "Ladies and gentlemen, we got her."
The National Catholic Register reported, "While some online were taken aback by Spears' sudden announcement of her religious conversion, she has expressed an affinity for the faith in past Instagram posts. Spears has repeatedly posted prayers, including the Hail Mary, and speaks frequently about her prayer life. Her Instagram bio reminds people to 'Pray Every Day 🙏🏼✝️.'"
The Register also reported, "Spears' mother Lynne Spears, sister Jamie Lynn, and nieces Maddie Aldridge and Ivey Joan Watson, are practicing Catholics, with Jamie Lynn joining the Church fairly recently."
Did Mel Gibson help bring Britney Spears to Catholicism?
Mel Gibson, a Catholic and creator of the 2004 blockbuster Christian film, "The Passion," reportedly visited Spears in 2008 after she had a public breakdown and told her "Christianity would save her and to turn back to God."
Spears made regular news in recent weeks due to an ongoing, often contentious court battle with her father, James Spears.
Her father has called his daughter "mentally sick" and has had control over her financial and personal affairs since 2008. She has fought to be released from the conservatorship agreement, inspiring a "Free Britney movement."
One year earlier, she was quoted on Instagram saying she went "back and forth" between religions, explaining that she "I grew up Baptist. But I studied Kabbalah, so I go back and forth — but I do believe there is a god." Back in 2016, she said in an interview with V Magazine, "I don't care what most people think."
From a debut mocking 'Catholic school girls' to a believer?
Spears came to fame at age 12 when she was cast in a 1990s remake of "The Mickey Mouse Club" and other child stars who were about to become far more famous, including Christina Aguilera, Justin Timberlake, Ryan Gosling, and Keri Russell.
In January 1999, at age 17, her fame exploded with the release of her first №1 album, "Baby One More Time," the biggest-selling album ever made by a teenage artist.
In that song, she dressed as a seductive Catholic schoolgirl. Parents worried their school children saw her as a role model one year after the Bill Clinton/Monica Lewinsky scandal put inappropriate sexual relationships front and center in the national news.
In 2007, Spears was criticized by the Catholic League (an anti-defamation group) for making a music video where she was "wearing a cross and sitting on a priest's lap in what looks like a confessional booth while showing some fishnet stocking-ed leg."
However, by this June, her court battle with her father intensified, with Spears saying her father was forcing her to use birth control and keeping her from getting married.
"I want to be able to get married and have a baby," Spears testified in court. "I was told that right now in the conservatorship, I am not able to get married or have a baby. I have an IUD inside of myself right now, so I don't get pregnant. I wanted to take the IUD out so I can start trying to have another baby, but this so-called team won't let me go to the doctor to take it out because they don't want me to have children."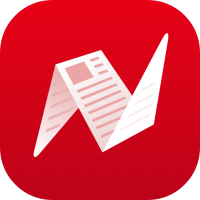 This is original content from NewsBreak's Creator Program. Join today to publish and share your own content.