Decades ago, Christie Brinkley was warned, "by the time you're 30, you'll be chewed up and spit out."
Christie Brinkley, still as stunning at 67 as she was in her "glory days" of modeling in the 1980s, says the ultimate beauty tip is to focus on "gratitude."
She's now been on magazine covers for nearly five decades. Everyone asks, "how do you do it? What's the secret?" Food? Products? Exercises? She says the attitude of gratitude, being grateful, trumps everything else.
"Every day, I count my blessings," Brinkley told CNBC Make It. "Because some days can be better days than others, but by the time I finish counting my blessings, I feel like it's a pretty good day."
Saying she recently turned "50 for the 17th time," Brinkley once tried and rejected Botox years ago (it was a disaster that kept her out of work for three months).
"Choose to trust God and to be at peace. Replace panic with praise and worry with worship," she argues. "Adopting a really positive attitude can work wonders to adding years to your life, a spring to your step, a sparkle to your eye, and all of that."
The gratitude attitude: By age 30, you'll be finished?
When she started as a model, she was told, "by the time you're 30, you'll be chewed up and spit out."
She now believes 30, 50, and 70 have been "redefined" by better nutrition, exercise, and healthcare. She just had her hip replaced and signed a new deal for a new skincare product.
"I love today that we can choose how we want to age," Brinkley said in a recent interview with Tamron Hall.
She says that practicing gratitude each day gives her added health, energy, and productivity. "I always tell my kids to do [it] because it really does move away from the clutter and give you focus."
Author Marcel Proust, similarly, advised readers to be grateful to anyone who makes us happy, calling the positive people we meet each day "the charming gardeners who make sour souls bloom." Or, as author Roy T. Bennett wrote: "Be mindful. Be grateful. Be positive. Be true. Be kind."
Numerous studies show people who consciously count their blessings tend to be happier. In addition, extensive research shows gratitude offers better sleep, more exercise, and lower inflammation and blood pressure levels, Glenn Fox, who studies the science of gratitude at the University of Southern California's Marshall School of Business, told CNBC.
"As soon as anything is annoying, I put it in perspective," Brinkley said, adding that "things just don't really bother me that much because I have a pretty good idea of what really matters."
In 2017, when she was 63, she posed in a swimsuit, appearing on the cover of Sports Illustrated with daughters, Alexa Ray Joel and Sailor Brinkley-Cook, saying:
"Eat right, exercise and sunblock are the three things that will affect your outcome more than anything, as well as a healthy attitude. An attitude of gratitude is the formula for a happy life, and I truly believe that happiness contributes to your wellbeing and your health."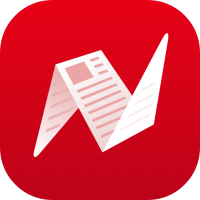 This is original content from NewsBreak's Creator Program. Join today to publish and share your own content.