The little known origin of a song that captures the spirit of Memphis
"Walking in Memphis." by Marc Cohn turns 30 this year. It's always jumped out because it's so different from the musical world it enters into.
It spent 23 weeks on the Hot 100 and has been beautifully covered by everyone from Cher to Lonestar. It became "Song of the Year" and earned Cohn the Grammy for "Best Male Pop Vocal Performance."
Cohn explains the song is about "spiritual awakening" and being baptized into the world of blues music." He sings of "walking with my feet 10 feet off of Beale" as a reference to Beale Street in Memphis. But there's more.
The song describes real nights, real people — but much more
It's a completely true story about Cohn visiting the Full Gospel Tabernacle Church, meeting the Rev. Al Green, an unforgettable singer who was also "glad to see you when you haven't got a prayer."
Cohn answers, "I didn't (have a prayer), but he gave me one." He recalls it vividly:
"The service was so deeply moving that I found myself with sweat running down my face and tears in my eyes, totally enveloped by everything I was seeing and hearing," Cohn explains. "There was something incredibly powerful about Al Green's voice in that context. Even after three hours of continuous singing, his voice only got stronger, and his band only got better."
And so did a woman he met on that same 1985 trip South, a lady named Muriel Davis Wilkins, a then-65-year-old school teacher when he met her. She played in a little joint called the Hollywood Cafe, a place that served stuff like catfish and fried pickles.
Muriel was singing Gospel songs and standards for four hours a night, and Cohn says, "The minute I saw her, I was immediately drawn to her." Cohn was a struggling young songwriter who hadn't yet found his songwriting "voice."
But Muriel invited Cohn on stage, wondering if this "Jewish boy from Cleveland" would get any of them. So he tried his best on songs like "Nearer my God to Thee" and "Touch the Hem of His Garment."
Then Muriel picked one he did know well, "Amazing Grace," and when he aced it, Muriel whispered, "Child, I think you can go home and write those songs you've been needing to write now."
And he did. In seven months, he wrote songs that led to his first album. He recalls: "I don't know if you believe in miracles, but she was one of mine."
He'd return years later and played those songs, including "Walking in Memphis," which mentions Reverend Greene and Muriel by name. And, of course, Muriel liked the one that mentions her best.
"Essentially, it's a song about the transformational power of music, and that's something I can sing about until I drop dead in my boots," Cohn explains. "That's why you're here, and that's why I'm here: to be transformed by the power of music. It's a mighty thing."
Listen to 'Walking in Memphis' in another more powerful way
When the song popped on this morning, the powerful lyric that jumps out even more today describes Muriel, who "asked me if I would do a little number and I sang with all my might."
Muriel hears his best and asks, "Tell me are you a Christian child?"
And the young Cohn gleefully replies, "Ma'am, I am tonight."
Cohn set out to write a song about the transformational power of music, but he simultaneously described the transformational power of love and truth, and as we all should know, God is love and truth itself.
When you share love and truth, you're sharing God even when you don't quite understand all the details, rules, or rituals behind it.
Muriel showed Cohn what the original Christians called "The Way" through beautiful Christian Gospel songs, and she sang with such love and truth that she taught this young songwriter to sing through his own voice. So he found his true identity, which helped him find love and truth. And his destiny.
So when he said he was a Christian that night, he was. Because that's how Christianity works, and it's how love works. You either see, hear and feel it or you don't, but when it hits you — you know.
When you fall in love with someone, you want to be as close to them as you possibly can, to learn their ways, what makes them move. So Cohn singing with Muriel helped transform his music, his thoughts, his words — his way.
He calls his song "Walking in Memphis," and Jesus did some of His best work during walks. People were walking and talking, and something clicked. Everything felt different. "Like" turned into "love," a better way to live.
And that's exactly how Christianity works: You meet an ideal person and want to be as close as possible, to "fit" better with that person, to learn from them, pick up what you can so the pieces align and click. So the Jewish boy from Cleveland dove into Memphis music and came back changed.
He calls it a miracle, and it was. That's exactly how his music was transformed, but it's also exactly how people transform themselves every day from normal ordinary people to true "on fire" believers.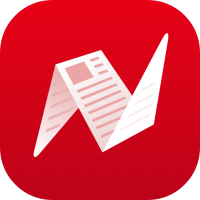 This is original content from NewsBreak's Creator Program. Join today to publish and share your own content.