Ascension St. John Detroit Hospital has been a bellwether throughout the pandemic
DETROIT — St. John Ascension Detroit Hospital, a bellwether throughout the pandemic, hit "peak COVID-19" with 295 patients last April 6, 2020. By Friday morning, St. John had just a single active case.
At the worst of the pandemic 15 months ago, 75 percent of the hospital's 400 beds were COVID-19 patients. On Friday, it was down to just a single case.
The second surge came in fall 2020. Finally, in mid-April 2021, the hospital hit its 2021 high: 101 patients, with eight on ventilators.
But April's 2021 peak was just a third the size of the April 2020 wave: April 14, 2020, was notorious for a record 72 COVID-19 patients requiring ventilators versus eight one year later.
The Detroit hospital has been a bellwether for cases throughout the pandemic, rising and falling with each wave, peaking in the chilliest months of early spring, dropping with warmer temperatures.
Starting on Tuesday, Michigan state officials said they would only report cases twice per week instead of the nearly daily pace they've followed since March 2020
Statewide, the Michigan Department of Health reported zero new deaths and 101 new cases on Friday, bringing the seven-day average to 144 cases, the lowest levels since March 2020.
During the height of the pandemic, Michigan was recording roughly 7,000 new cases and 150 deaths per day. Since the pandemic began, Michigan has had a total of 894,856 cases and 19,758 deaths.
More than 62 percent of Michigan residents 16 or older have received at least one dose of the vaccine. But the state remains short of its goal of hitting 70 percent.
Lottery prizes for the vaccinated
On Thursday, Michigan Gov. Gretchen Whitmer announced the "MI Shot to Win Sweepstakes," where more than $5 million in federal COVID-19 funds will be paid out in a "vaccine lottery" to encourage residents to receive vaccinations.
A $1 million drawing, $50,000 daily drawings, and a $2 million drawing are only open to Michigan residents 18 years or older who have been vaccinated between December 1, 2020, and the end of July 2021.
The state is also offering nine scholarship drawing prizes for vaccinated Michiganders between ages 12–17 whose parents enter on their behalf. Details are available at www.MIShotToWin.com.
"The reason behind the sweepstakes is simple," Whitmer said. "We want to keep Michiganders safe. We need to incentivize more of us to go and get vaccinated."
Detroit continues to have one of Michigan's lowest vaccination rates, with just 38 percent of residents receiving at least one dose.
The highly infectious Delta variant of the virus accounts for 20 percent of recent coronavirus cases, CDC Director Rochelle Walensky said last week, as the greatest growth in cases centers in the Grand Rapids, Detroit, Kalamazoo, Saginaw, and Lansing areas.
Meanwhile, the Centers for Disease Control confirmed Friday the federal health agency is investigating the death of a 13-year-old Saginaw boy who died in his sleep three days after receiving his second vaccination.
"The investigation as to whether there is a correlation between his death and vaccination is now at the federal level with CDC," the Saginaw County Health Department said in a statement.
On June 22, Whitmer lifted her "broad mask and gathering epidemic order. As a result, capacity limits are now 100% both outside and inside, and residents are no longer required to wear a face mask."
To learn more about the COVID-19 vaccine and the nearest vaccination site, Michigan residents can visit www.michigan.gov/covidvaccine or www.vaccinefinder.org.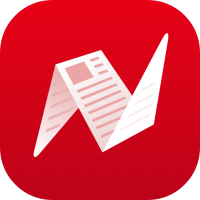 This is original content from NewsBreak's Creator Program. Join today to publish and share your own content.