The Roman Catholic Polish Seminary, founded in Detroit in 1885, is slated to close in spring 2022
Orchard Lake Schools Regents Thursday announced plans to close the 137-year-old Polish Seminary while retaining high school and other operations.
"My heart is broken," a Seminary official said Thursday.
Regents countered that the decision was inevitable.
"It was a great institution that did so much for the faith and for Polonia and for its mission for a very long time," Regents chairman Stephen Gross told the Detroit Free Press. "Its mission has been fulfilled."
Gross blamed "numbers," saying, "in the past 15 years, 90 percent of our seminarians were people transferring out of seminaries in Poland. It became very apparent to us that we would have literally no new seminarians."
Orchard Lake's seminary has helped address a national priest shortage by bringing students from Poland and other nations to its seminary, forming priests for U.S. dioceses across the nation. The U.S. dioceses, the Orchard Lake fund-raising operation, and a large endowment support the Orchard Lake seminary.
"Our vision remains to grow and invest in the success of St. Mary's Preparatory High School, The Polish Mission, the Polish-American Liturgical Center, the Marian Grotto of Our Lady of Lourdes, the Chapel of Our Lady of Orchard Lake — Archdiocesan Shrine of St. John Paul II, and most importantly, our Catholic faith," the Regents announced in an email to donors.
The institution, the oldest Catholic seminary in Michigan, opened in 1885 in Detroit (moving to Orchard Lake in 1909) with the primary goal of providing priests to America's Polish communities.
Michigan has the nation's third-largest concentration of Poles
There are 10 million Polish Americans nationwide though more than 850,000 live in Michigan, which has the third-largest concentration of Poles in the United States, following Illinois and New York. Other states with the largest numbers of Poles include Wisconsin, New Jersey, Pennslyvania, Indiana, and Ohio.
Michigan's largest seminary, Sacred Heart Major Seminary in Detroit, opened in 1919, 34 years after the Polish Seminary. Sacred Heart has focused on training priests and several laypeople through its other online and in-person courses, growing to an enrollment of 403.
Orchard Lake's seminary delved into online programs before Sacred Heart, but Orchard Lake is better known in Oakland County for its high school and sports programs.
Orchard Lake Regents have focused most of their energy on growing the high school, which added 134 female students in 2020, taught in separate classrooms from male students. As a result, the high school's total enrollment reached 649 students.
The seminary thrived for decades because it fed America's Catholic Polish communities, which, in turn, fed Orchard Lake's high school, college, and seminary with students who came from across the nation.
Orchard Lake has remained a hub of Polish activity for more than a century. In 1939, when Nazi Germany and the communist Soviet Union invaded Poland, triggering World War II, Orchard Lake's Polish Seminary became the only free Polish Seminary in the world.
In 1969, the priests who ran Orchard Lake hosted Polish Cardinal Karol Wojtyla's first North America tour nine years before becoming pope. They hosted his second 1976 tour where Wojtyla famously warned:
"We are now facing the final confrontation between the Church and the anti-Church, of the Gospel versus the anti-Gospel. This confrontation lies within the plans of divine Providence; it is a trial which the whole Church, and the Polish Church, in particular, must take up."
After becoming Pope John Paul II in 1978, John Paul would urge, "Fill Orchard Lake, fill it to capacity."
Unfortunately, Orchard Lake Regents, who closed Orchard Lake St. Mary's College in 2003, haven't been quite sure how to fill the 115-acre campus to capacity, adding new buildings as they mothball historic 19th-century buildings including the Castle where John Paul stayed on campus:
Orchard Lake St. Mary's College was closed in 2003. Its programs merged with Madonna University in Livonia, which eventually moved its Orchard Lake programs to its main campus.
A recently renovated dormitory built for boarding students is largely empty except when summer sports camps are held.
A convent built for the Felician Sisters in 1966 and a historic lakefront victorian home (also convent space) have been empty for years as Regents amass more than $10 million in donations for a new academic lakefront academic building for the high school.
Meanwhile, the high school and seminary went in entirely separate directions, with the seminary bringing seminarians primarily from Poland. In contrast, the high school mainly recruited local students.
"Our primary objective and focus will be with each of the 11 current seminarians, ensuring, to the best of our abilities, that they will be able to complete their studies either in their assigned dioceses or through another seminary," the Regents said in their statement.
They blamed the closure on "declining enrollment caused by the changing demographics in the United States, more vocational opportunities in Poland, and recent policy changes that do not allow Polish seminarians to transfer between seminaries."
More problematic for Orchard Lake Schools: most fund-raising revenue has come from Polish-Americans nationwide supporting the seminary and its national mission.
Regents said they hoped Orchard Lake would continue to advance Polish history and culture, founded in 2008 with the largest gift in school history, administered by the Edward and Josephine Wikiera Foundation, which has amassed more than $18 million assets dedicated to advancing Polish history and culture.
They also said they hoped to continue to operate the Polish-American Liturgical Center, which provides publications for Polish parishes nationwide.
Regents said they don't yet have plans for the seminary buildings they are closing.
However, they continue to move ahead with plans to build a new 29,000 square foot "state of the art" academic building with another 20 classrooms, collaborative space, and faculty offices.
The new building is slated to open in August 2022, just four months after the seminary is set to close.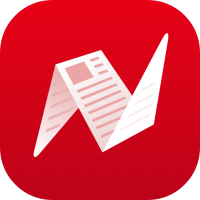 This is original content from NewsBreak's Creator Program. Join today to publish and share your own content.