As we all know, many petals are poisonous plants that yield a variety of beautiful foliage, but you must always be careful.
Plants produce toxic leaves and fruits as a way of fending off predators. Many of these poisonous petals are not that harmful to humans, but they are dangerous for plants and children. If you are growing an indoor plant, you may want to place plants out of reach from children and pets.
There are some examples of ecosystems, deserts, forests, plains, grasslands, and rainforests. Everyone will have some types of plants that grow under those specific conditions.
If you think you've touched a poisonous plant, wash the area with soapy water as soon as possible. Oil can live on some surfaces for up to five years, so remember to wash your clothes, accessories and anything else that may have come in contact with the plant. You can relieve the symptoms with antihistamines, steroid creams and home remedies like oatmeal baths and cold compresses. For critical cases, especially those that involve trouble breathing, seek medical care immediately.
The American Academy of Dermatology warns that you should avoid burning these plants. Oil in the smoke can irritate your skin and respiratory tract.
1. POISON IVY
It's calculated that approximately 75% of people have an allergic reaction of some type when exposed to this plant. The remaining 25% of people do not react. The symptoms that come with merely touching this plant can range from a mild rash to quite severe.
Officials from the Great Smoky Mountains National Park and the Centers for Disease Control urge people to stay on the lookout for poison ivy, poison oak and poison sumac. The plants are common around Tennessee.
2. POISON HEMLOCK
Hemlock is a toxic plant that grows throughout the country, including Tennessee. Simply touching this plant may cause an adverse reaction to some people's skin, but ingesting it can kill you.
Today the poison hemlock is used by doctors and scientists to produce medicine for a host of diseases. You should be fine as long as you don't eat any strange plants, but ingesting this one can cause respiratory failure and kill you in a few hours if untreated.
Reference:
https://www.cdc.gov/niosh/topics/plants/identification.html
https://www.aad.org/public/everyday-care/itchy-skin/poison-ivy/touch-plant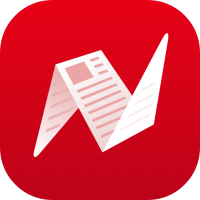 This is original content from NewsBreak's Creator Program. Join today to publish and share your own content.