"Some people live an entire lifetime and wonder if they have ever made a difference in the world. A veteran does not have that problem." - Ronald Reagan
Thirteen service members were killed in Kabul, Afghanistan when a suicide bomber set off charges in the midst of the country-wide evacuation.
As a service member, I've heard all of the horror stories of families who lost their loved ones overseas. Families prepare for but never expect their loved ones never to return.
As someone who's been overseas in the Middle East, I am saddened by the reports of the thirteen service members who were killed.
The majority of the service members were extremely young.
These Soldiers, Marines, and Navy Corpsman's ages ranged from as young as 20 years old and 31 years old.
Some had children, others were just beginning their military service. It was extremely heartbreaking to hear that we lost any American life, let alone individuals who were so young.
Since I had just recently come back from a deployment in the Middle East, I consider myself extremely lucky to be alive and share stories from my experience.
The risks of being in the military are always present.
There's a reason why a 2019 report had been enlisted in the military ranked as the most stressful job.
Lives being lost, all of your time is structured for you, and spontaneous deployments are part of the job and unfortunately, these young men and women became victims and part of death statistics in the war against Afghanistan.
I commend the men and women who sign up and serve their country. They made their country proud in doing what is asked of them, but it's tragic they lost their lives in their line of work.
When I signed up to be an Engineer in the U.S. Army, I never wanted to die. But if it happened, I would die proud and know that I died doing what I loved.
The friends and families of these individuals are suffering.
Mothers and fathers won't return to their families. Sons and daughters won't get to visit their families. Their last phone calls will never be forgotten. Regret will be written on all the walls.
With Covid-19, natural disasters, and global warming all holding us down, these families have an even bigger burden knowing that their loved ones died doing a job.
Coping with any death is hard. Coping with the death of a service member who died doing what they loved is the ultimate sacrifice and it's hard to accept.
Final Thought
Talking about death is never easy, especially when so much politics goes into it. Many people argue that we shouldn't have spent more than 20 years in Afghanistan.
Many others argue that we should have stayed for longer and not ever let things escalate to this point.
I'm neutral. I'm a soldier. I just do my job and do what's asked of me.
What are your thoughts about the lives lost in Kabul? Does it anger you? Do you think we should have never left Afghanistan?
Please share your thoughts.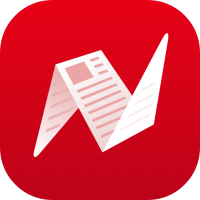 This is original content from NewsBreak's Creator Program. Join today to publish and share your own content.