If you've been watching or reading the news lately, then you know about the new Coronavirus variant, "Mu".
The World Health Organization states, "Mu was first seen in Colombia in January 2021, when it was given the designation B1621. It has since been detected in 40 countries, but is thought to currently be responsible for only 0.1% of infections globally".
Although the variant is only visible in less than 1% of the world, it is still scaring the public into getting fully vaccinated and wearing masks.
Mask mandates are resurging all over the United States
For the brief period of time in the summer, mask mandates were being lifted - and rightfully so. Moderna and Pfizer shipped out millions of vaccines around the world and numbers saw a slight decline.
Even for the vaccinated, mask mandates are back. This proves that we're not completely in the clear with Covid. The recurring variants are setting us back greatly, and as long as travel still persists, we have an ongoing problem.
Going into Chicago, mask signs are back. Festivals and public gatherings are requiring vaccination cards, and more. It's more reassuring to those who are vaccinated, but it's still an issue.
Travel restrictions are resurging due to Delta, Mu, and other variants
According to Forbes, For over 530 days, the U.S. border has been closed to EU and U.K. travelers and families and friends have been separated.
Our U.S. borders are taking preventative measures against Covid and taking it very seriously. Although travel within the U.S. is still allowed, there are big measures against letting just anyone into the country.
Due to Covid, I've been making sure to keep my girlfriend and I safe by not travelling and enjoying more time at home or in nature.
Superspreader events are being closely monitored across big events.
Events like Lollapalooza, sporting events, college sports, and more are being monitored for superspreaders.
According to CDPH Commissioner Dr. Allison Arwady, Lollapalooza has spawned only 203 COVID infections and there is "no evidence" the music festival was a super-spreader event. CHICAGO (WLS) -- Chicago's top doctor said there's "no evidence" Lollapalooza was a "super-spreader" event.
Data that suggests commissioners and executives are keeping track of the numbers is reassuring to the general public. Too many people have died or been hospitalized due to Covid, and this is a progressive step in the right direction.
Final Thought
Covid-19, Delta variant, the Mu variant and all other strains are being heavily monitored.
The more informed the general public is about these viruses, the more lives we can preserve.
How do you feel about Covid mask mandates, booster shots, and the overall state of the world? Are you angry, upset, frustrated, or anything along those lines?
Please share your thoughts below.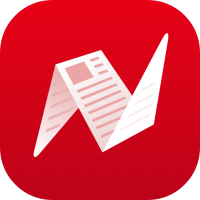 This is original content from NewsBreak's Creator Program. Join today to publish and share your own content.