Being in your prime is the best time to go all-in on your goals and your potential.
As a 23-year old entrepreneur, I know that as I get older, my motivation will deteriorate over time. That's why I make sure to work hard and take care of my mental health through escapism.
Most people tell you that binge-watching too much Netflix or going to too many concerts is bad for you. I think the opposite.
As long as you're using these forms of escapism to benefit your mental health and switch back into a growth mindset, you're golden.
1. Immerse yourself into nature at least three times a week.
No matter where you are in their world, there's nature. Even if you're living in the desert, just get outside and explore.
The world is too big of a place not to be curious. No, watching National Geographic all day, every day, doesn't mean you're getting outside. You have to get on your feet and get dirty.
On most of the 3-mile runs I go on, I veer off course to activate my adventurous side and explore. I run places that aren't meant to be paths without knowing where I'm going.
Sure it could be risky, but I'd rather take the road less traveled by than the path everyone else takes.
2. Start a quality TV series or movie series that expands your horizons.
My girlfriend and I have binged tons of quality shows and movies over the course of our relationship.
These shows include:
On My Block
Loki
Hunter X Hunter
Stranger Things
Prison Break
Most of the ideas were hers, and I was more than willing to expand my horizons. I never thought of watching shows or movies as anything more than a distraction, but the truth is there are tons to learn.
You don't have to live the life portrayed in media to enjoy it. It's called an escape for a reason.
When I lost my job and felt like crap, I escaped the entire weekend with my girlfriend and finished On My Block. By the time Monday rolled around, we were trading options together on Robinhood and made 4k each.
3. Pick an Art and lose yourself in it.
Every person has a creative side to them. Whether it's martial arts, cooking, writing, photography, or Tik Tok, it doesn't matter.
You have to immerse yourself in something if you haven't already.
Nobody talks about creativity when it comes to self-improvement, but I'm telling you, it's nutrition for your soul.
As an entrepreneur, I have to bet on myself a lot, so I'm used to failure, adapting, and making it work.
When you find your art or form of creativity, cherish it, preserve it, and protect it.
Final Thought
I never thought I'd be someone who's advising other people, but the truth is I've been through a lot.
I've traveled the world, experienced an Army deployment, broken more bones than I can count, and had so many failed projects.
Never lose hope. Manage your stress through healthy escapism.
Your life is like a stock, and it's these dips that will transform your life.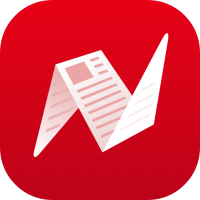 This is original content from NewsBreak's Creator Program. Join today to publish and share your own content.