Stressors are all around us — financially, emotionally, physically, etc.
Life is all about how you get up when you're knocked down. You can either complain and blame the world, or you can do something about it.
Many entrepreneurs with drive who put up results in their careers or personal goals all dedicate time to their fitness. It works.
After a three-month break in my fitness journey, I'm back on track and have a fresher perspective than ever before.
Without exercise, how are you going to relieve your stress?
Running, biking, walking, and hitting the weights are the most common forms of stress relief. Anyone I've ever met typically enjoys one of these.
If you neglect your physical health, you're likely to fall into substance abuse, binge eating, binge-watching, and never getting on track.
It's happened to me. When I stopped running, I started binge-watching shows, movies, YouTube videos, etc. None of it works.
You could watch The Pursuit of Happiness or Limitless eleven times in a row, but unless you take action, you're not going to see anything change.
People who don't exercise are more likely to make excuses for other things.
When I didn't work out, I didn't mind skipping a work project. I didn't care that the bad foods I ate had consequences. I didn't care that I had begun drinking more.
But once I finally snapped out of it, I began opening my eyes up to new opportunities and thinking bigger picture.
If you turn down your physical health, you'll feel like crap. Feeling like crap will make you quit on your dreams, goals, and even yourself.
Everybody loves hearing about success stories, but nobody cares to hear about failure.
Final Thought
If you're exercising and unhappy, you're more likely to overcome whatever it is you're going through.
If you're inactive and unhappy, you're more likely to create more bad habits and fall into a pit of despair.
It may seem dramatic, but it's reality. I was lucky enough to understand the impact of physical fitness at a young age, and now that I'm in adulthood, I promise to no longer neglect my body and mental health.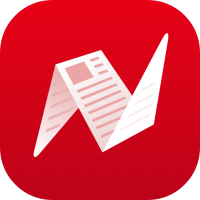 This is original content from NewsBreak's Creator Program. Join today to publish and share your own content.