Everybody has something they're chasing. If you're a trader, you're chasing gains. If you're a runner, you're chasing faster times. If you're a binge-watcher, you're grinding through episodes.
Accomplishing goals is one of the biggest topics that self-improvement gurus and the hustle culture preach. It can get exhausting to see yet another motivational article, but reinforcing good habits will carry you to your goals.
If you want to finally cross more off your to-do list, continue reading, and let's get you on track.
Your goals are way too big and ambitious.
Swinging for home runs is an unrealistic way to go about life.
People who go to the casino and risk $5 bets on $100 don't enjoy the process nearly as much as the grandma betting 5 cents per play.
You can get lucky every once in a while in whatever you're trying to achieve, but more often than not, you'll fail — and that's totally fine.
Try and create small goals.
When you have small goals, you lower your expectations and create a higher likelihood of being successful.
If you start a company and expect to make a $100,000 profit in the first year, you'll most likely fail that goal.
But if you set a goal to make at least 20 sales in the first year, that's a more realistic goal to work with.
But what if I keep accomplishing my small goals and progress slowly?
This is a great problem to have.
Accomplishing 10 small goals feels way better than accomplishing one big one.
The small goals that aren't too sexy are the same goals that will give you the momentum to advance.
Patience is the only thing that keeps an individual from getting frustrated. We all get impatient and want things now. If you want to do things right, you'll have to take it slow and steady.
Say your goal is to make lots of money.
You could drug deal for the local gang outside and make $5k in a month.
Or you could learn how to trade stocks and steadily make a profitable income.
Final Thought
Our peers will constantly share their successes, but hardly ever their failures.
No one wants to appear weak, incompetent, or dumb. So the next time you scroll through social media, block out your insecurities. Scroll just to see what everyone's up to, but don't take any of it to heart.
It's moments like these where you start small, pick up momentum, and launch into a flow state towards your dreams.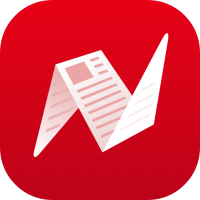 This is original content from NewsBreak's Creator Program. Join today to publish and share your own content.