It's been over two years since Lollapalooza has taken place in downtown Chicago. Locals and travelers have been waiting for one of America's greatest music festivals ever.
In the span of four days, there will be famous artists such as Marshmello, Post Malone, Foo Fighters, Miley Cyrus, and many more who are going to be performing.
For those looking to enjoy their summer with one of their first music festivals back, Lollapalooza is an excellent event to get back into it.
The festival blocks off plenty of space in the city.
From Millenium Park all the way to Grant Park, Lollapalooza reserves the space. You may run into crowds here and there, but otherwise, the energy is amazing, and there's plenty to do.
You can take pictures with the Buckingham Fountain, see a perfect view of the city's skyline, all while listening to your favorite music. From one end to the other is roughly two miles, so if you go, be sure to bring your walking shoes.
The prices of the festival are a great value if you dedicate your day to it.
One-day admission tickets are $130, which is very affordable for the value you get. In addition, shows are going on for 12 hours of the entire day, and you get to experience a wide variety of music.
Regular concerts can be $200 and above just for one artist. Instead, you get to see 5 to 10 artists within the span of one day, which is a job well done by the promoters and makers of Lollapalooza.
If you're serious about music, you can go ahead and get the four-day passes for $375 or about $93 a day. As an avid music festival goer, the four-day is a musical experience unlike anything else.
It's a great way to escape reality with your friends, significant other, or family.
Being at Lollapalooza is the perfect escape from work, stress, and everyday life. The people who go are very energetic and full of positivity.
Artists who perform know that people have been itching to hear live music ever since Covid canceled all live shows. So now is the perfect time to enrich our lives with good music, breathtaking views, and the ones we love.
Final Thought
When it comes to great live music, a great atmosphere, and a beautiful view, Lollapalooza is the clear winner. The show is right downtown, and it makes transportation and accessibility incredibly simple.
If you're someone who wants to seek discomfort and discover one of Chicago's most mentioned gems, then Lollapalooza is the clear choice for you.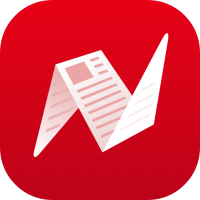 This is original content from NewsBreak's Creator Program. Join today to publish and share your own content.