The Milwaukee Art Museum is one of the best I've ever visited when it comes to tourist attractions.
The architecture makes you feel like you're going on a spaceship. Other museums have many great artworks when you're inside, but as far as the outside, there aren't many that can attract you as fast as this one.
If you're looking for tourist attractions in the Wisconsin area, here are some reasons why the Milwaukee Art Museum should be on your to-do list.
Affordable pricing and very convenient.
Parking is only $5 an hour or $7 for two hours. There's plenty of spaces in the parking garage directly below the museum. All you do is take the stairs or elevator up, and you're inside.
Tickets for the museum are roughly $20 per person. For the value you get inside, this experience is worth your while. If you're hungry, they have a cafeteria with fair prices as well.
Great views from inside and a futuristic feeling.
Most tourists and reviews say that this museum is comparable to a futuristic spaceship because of the outside architecture.
There are plenty of places for kids and grown adults to explore. Especially during Covid, you don't have to worry about too many crowds surrounding you. You can explore the museum with ease and openness, unlike the Chicago Art Museum, where people come in massive waves.
Wide variety of art ranging from quilted art to oil paint on canvases.
The Milwaukee Art Museum offers a wide variety of valuable art that will appeal to nearly everyone. In addition, there is nostalgia about American history, early printed books from Europe, and paintings from the 1800s and 1900s.
If you're into history, this museum has it all, and you won't be disappointed.
Final Thoughts
As an adventurer and a curious learner, I have been blown away by the tourist attractions in Milwaukee - especially the Milwaukee Art Museum.
If you're ever dropping by the city, be sure to drop in and check out the sky bridge too.
These views are undeniably gravitating, and you won't be disappointed.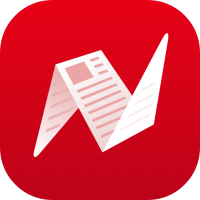 This is original content from NewsBreak's Creator Program. Join today to publish and share your own content.