When it comes to finances, it's important to have multiple streams of income. Several income streams are important for rainy financial days, being let go, or any other type of emergency.
Currently, I work around 4 different income sources: writing on 2 platforms, a marketing job, and stock trading as a side hustle.
I was informed that one of my writing platforms would no longer be doing a base pay, so that serves as a huge dent in my income. So now I'm onto the next project. Putting all your eggs into one basket for a career can be risky if things don't go well, so it's good to have a plan B, C, D, even E.
Get paid multiple times a month.
If you're working several different jobs or side hustles, you have the ability to get paid more frequently throughout the month, and that can equate to you being liquid with your money.
As someone who trades and invests, I allocate a decent amount of my income into stocks and then plan to withdraw when I hit my benchmark.
Several paydays can provide reassurance to your bank account and your bills.
You don't have to worry about one particular job, but several. 
Balancing several different jobs or hustles can be stressful if you aren't proactive or willing to grind, but it definitely pays if they go well.
Being an entrepreneur is stressful work because you have amazing months, and then you have down months. 
Multiple income streams can ease tension and stress because you get to do different things and expand your horizons.
Final Thought
Money doesn't grow on trees. We have to go out there and get it on our own, no matter what it takes. 
If you're feeling lost and upset about having one single income stream, take a chance on yourself and explore other avenues. 
Once you're in control of your income streams and have backup plans, you'll feel more financially free and in control of your life.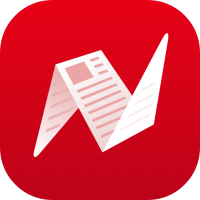 This is original content from NewsBreak's Creator Program. Join today to publish and share your own content.